Webinar: Getting Started With Angular
Event Description
NOTE: This webinar occurs on September 7th at 11:00 AM - 12:15 PM (India, UTC+5:30).
Angular is one of the most popular frameworks to create applications for mobile and desktop. A number of front-end developers use it, while there are around 120,000 questions regarding Angular on Stack Overflow.
In this webinar, Dhananjay Kumar, Developer Evangelist at Infragistics, will show you how to get started with Angular through live coding that will cover almost every subtopic imaginable to Angular, including skills needed to write basic Angular applications.
He will cover an overview of topics including:
The basics of Angular CLI
Components
Data Bindings
Component Communications
Working with API
Pipes
You'll also get a feel for how to create enterprise applications faster using Ignite UI, Infragistics component suite for JavaScript and Angular, as well as utilizing our Ignite UI CLI to create applications with data grids and charts in only a few minutes.
In this webinar, you will learn:
How to create your first Angular application
How to create components and nested components
How to work with Data Binding in Angular, such as:

Interpolation
Event Binding
Property Binding
Two-way Data Binding

How two components communicate to each other, such as:

@Input
@Output
Temp Reference Variable
Content Projection
ViewChild

How to work with $http services to consume REST API
How to work with structural directives such as *nglf and *ngFor
How to create enterprise level applications faster with Ignite UI
Who should attend?
Any developers with a basic understanding of HTML, CSS, and JavaScript who wish to start with Angular.
More about this event
About the presenter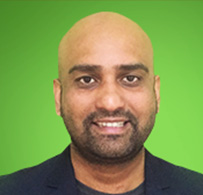 DJ Kumar
Dhananjay Kumar works as a Developer Evangelist for Infragistics, specializing in JavaScript and Angular. He is an eight-time Microsoft MVP. You can reach him on Twitter at @debug_mode.