Webinar: Go From Design to Code in Seconds
Event Description
Indigo.Design App Builder has revolutionized the app making process by simplifying the way digital product teams – product managers, designers, and developers - work together. See how you can accelerate your time to market with an end-to-end design-to-code system that brings your team together in a single working environment.

In this webinar we will show how you can use our WYSIWYG cloud-based App Builder to design and build your application, and then generate create clean, usable code in Angular. Anything you create in Sketch and other design tools will output pixel-perfect code in just a single click.

Join us and you will learn about:
Quickly designing your next app with our drag & drop WYSIWYG App Builder
Previewing your designs instantly in the browser
Producing production ready HTML, TypeScript & CSS for Angular
We hope you join us for this session, and don't forget to check back for our next topic in this bi-weekly series!
About the presenter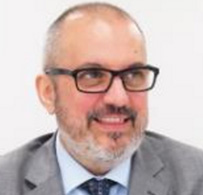 As the Sr. VP of Developer Tools at Infragistics, Jason Beres and his team spearhead the customer-driven, innovative features and functionality throughout all Infragistics' testing, developer and user experience products. Jason works directly with Infragistics customers around the globe to ensure that their needs are met through our products and roadmaps. He is a former Microsoft .NET MVP, and he is the author of several books on software development, covering topics like SQL Server, C#, Visual Basic, Rich Client and Web Development. Jason is a national and international conference speaker and keeps very active in the developer and UX community. You can follow Jason at @jasonberes on Twitter.