Webinar: Ignite UI for Blazor: Build Beautiful Apps Fast With C# And Blazor!
Event Description
Ignite UI for Blazor is here, and it's loaded with everything you need to create better modern web applications, using your C# skills! Join Jason Beres, Senior Vice President of Developer Tools; Brian Lagunas, Senior Product Owner / Developer Relations; for our launch webinar as we walk through our release of Ignite UI for Blazor.
In this webinar, you'll get an inside look at components and features such as:
Data Grid – Designed with the interactive UX features your apps need with an architectural foundation for high-performance, high-volume data scenarios, learn how the new Blazor data grid will transform your next app experience.
Business Charts – Visualize any type of data and deliver stunning, interactive graphs that make you business apps shine. This release includes over 60 chart types, all optimized for beauty, but more importantly for real-time, streaming data scenarios.
Stock Charts – Financial and Stock charts are built in – see how a single line of code can deliver a full stock analysis feature, including trend lines, financial indicators, interactive drill down and multi-series features!
Editors and Combo Box – Deliver a complete in-line editing experience in the grid, use the type-head, multi-column combo for fast and efficient lookups to polish your app experience.
Dock Manager — Deliver a Visual Studio like window management experience, including docked panes, split panes, drag & drop window arrangement, and more
Blazor is big!  And this release is big for you!  Deliver modern, single-page applications with server-side or web assembly Blazor in your next .NET app with C# and Ignite UI.  Join us and learn how you can deliver better, high-performance, feature rich Blazor applications, faster.
About the presenters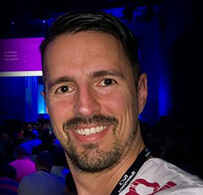 Brian Lagunas boasts many titles to his name besides Senior Product Owner at Infragistics. He's a Microsoft MVP, Xamarin MVP, board member of the Boise Code Camp, speaker, trainer and Pluralsight author.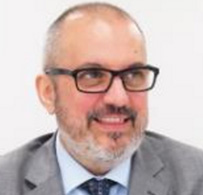 As the Sr. VP of Developer Tools at Infragistics, Jason Beres and his team spearhead the customer-driven, innovative features and functionality throughout all Infragistics' testing, developer and user experience products. Jason works directly with Infragistics customers around the globe to ensure that their needs are met through our products and roadmaps. He is a former Microsoft .NET MVP, and he is the author of several books on software development, covering topics like SQL Server, C#, Visual Basic, Rich Client and Web Development. Jason is a national and international conference speaker and keeps very active in the developer and UX community. You can follow Jason at @jasonberes on Twitter.