Webinar: Indigo.Design App Builder From Design to Code With One Click
Event Description
The Indigo.Design App Builder Public Preview is here! A cloud-based tool enabling developers and designers to go from design to code in one click, Indigo.Design App Builder is the newest member of the Indigo.Design product family.

Join Jason Beres, Senior Vice President of Developer Tools; Brian Lagunas, Senior Product Owner / Developer Relations; Konstantin Dinev, Director of Product Development; and George Abraham, Indigo.Design Product Manager / UX Architect, for our launch webinar as we show how Indigo.Design App Builder can streamline the app creation process, enabling organizations to generate production-ready Angular code from their design artifacts and prototypes.
In this webinar, you'll get an inside look at how Indigo Design App Builder enables users to:
Streamline app creation with the only complete design-to-code platform — Learn how you can eliminate handoffs, reduce costly iterations, and enable true design-development collaboration--integrating prototyping, usability testing, code generation and more.
Quickly and design real applications with interactable components — Indigo.Design App Builder includes components from Ignite UI for Angular, allowing users to design real apps, with real  components, not a vector copy.
Ensure consistent branding and design,  using the built-in theming service —

Get all the benefits of a design system approach - scalability and consistency across all app screens, defined by a single source of truth! 

Preview your designed app and complete code, before release —

Indigo.Design App Builder uses real UI components, enabling users to preview a designed app on various screen sizes, and interact and play around with all of the UI elements before code generation.

Simplify development by generating clean, production-ready code for the app — Generate complete production ready Angular code, organized in folders according to Angular best practices, which can run and edited in Visual Studio. 
Don't miss this first-look at our latest release! Join us and learn how you can deliver better, high-performance, feature-rich apps, faster. 
About the presenters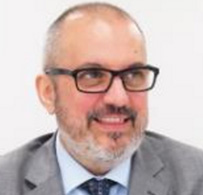 As the Sr. VP of Developer Tools at Infragistics, Jason Beres and his team spearhead the customer-driven, innovative features and functionality throughout all Infragistics' testing, developer and user experience products. Jason works directly with Infragistics customers around the globe to ensure that their needs are met through our products and roadmaps. He is a former Microsoft .NET MVP, and he is the author of several books on software development, covering topics like SQL Server, C#, Visual Basic, Rich Client and Web Development. Jason is a national and international conference speaker and keeps very active in the developer and UX community. You can follow Jason at @jasonberes on Twitter.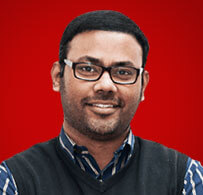 George Abraham is a prototyping process maven as our Senior Product Manager. He believes design fuses art and science to discover the right trade-offs, and great user experiences don't happen by accident.