Webinar: Partner Recruitment - Australasia: Develop Your Pipeline with Infragistics
Event Description
Date: July 26th, 2022 | 11:00-11:45 AM AEST / 1:00-1:45 PM NZST

Over two million developers already use Infragistics worldwide, and it's just getting started in ANZ.

Are you a software reseller in ANZ? Join the webinar to find out how you can benefit from Infragistics growth, develop pipeline, and help your customers leverage its market-leading low-code UI and UX solutions to decreasing their development time and costs. 

In this webinar, you'll learn:
Who we are at Infragistics
How we accelerate design and development
What value propositions we offer for your customers
Why demand for Infragistics App Builder™ is booming
How you can benefit from partnering with Infragistics
The first 20 who register and attend the webinar will obtain a coffee club voucher!
About the presenters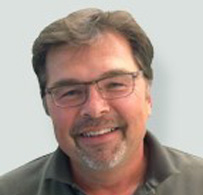 Phil Dinsmore leads Infragistics worldwide sales efforts for all software and services solutions. He manages our sales efforts in the U.S. from our Cranbury, NJ headquarters as well as sales offices in Tokyo, London and Gurgaon, India. Previously, Phil served as our Director for our Enterprise Mobility suite of products. He joined Infragistics in 2014 after 25 years of product development, sales, sales management and executive management positions at software companies including Fiserv, KPMG, Business Objects, Protegrity and Progress Software. Phil has a Bachelor of Science in Finance from Villanova University and an MBA from Rutgers Graduate School of Management.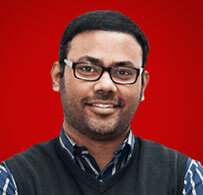 George Abraham is a prototyping process maven as our Senior Product Manager. He believes design fuses art and science to discover the right trade-offs, and great user experiences don't happen by accident.