Webinar: The Ultimate Guide To Embedded Analytics
Event Description
Did you know that the lack of in-context data prevents you from making smarter business decisions - and as a result, missing out on key revenue opportunities? That's the value of embedded analytics – it brings key data insights into the hands of your decision-makers, workflows, and applications that run your business.

Embedded analytics is becoming an integral part of business's people lives. It brings the power of data to your employees so that they can make quicker and data-driven decisions without interrupting their workflow. Transforming raw data into actionable insights leads to increased productivity, seamless user experience, and ultimately revenue growth.  
Join Reveal's Product Manager Casey McGuigan and Infragistics's VP of Developer Tools, Jason Beres, as they share insights on the following:  
What is embedded analytics and what is it used for
The differences between embedded analytics and traditional BI
Modern embedded analytics platforms – what are they and how do they differ from other analytics platforms
What are the benefits of embedded analytics
The key functions of embedded analytics
Statistical functions in embedded analytics
The pros and cons of building vs buying embedded analytics solution
A live demo of how Reveal works and how it can help improve Time to Market
Maintaining Brand Identity
Improved Customer Experience

Who is this webinar for:  
CEO, CTO, CPO
Product Owner, Product Manager
Product Development Manager, Technical Product Manager
VP of Products
About the presenters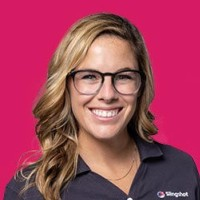 Casey McGuigan has a BA in mathematics and an MBA, bringing a data analytics and business perspective to Infragistics. Casey is the Product Manager for Reveal, the company's embedded BI software, and was instrumental in its product development, market analysis and go-to-market strategy. She's been at Infragistics since 2013.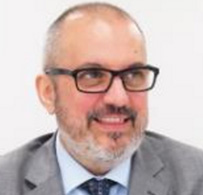 As the Sr. VP of Developer Tools at Infragistics, Jason Beres and his team spearhead the customer-driven, innovative features and functionality throughout all Infragistics' testing, developer and user experience products. Jason works directly with Infragistics customers around the globe to ensure that their needs are met through our products and roadmaps. He is a former Microsoft .NET MVP, and he is the author of several books on software development, covering topics like SQL Server, C#, Visual Basic, Rich Client and Web Development. Jason is a national and international conference speaker and keeps very active in the developer and UX community. You can follow Jason at @jasonberes on Twitter.