Webinar: Theming and Branding with App Builder®
Event Description
Our last few sessions in this series have been heavily focused on new capabilities and Blazor code generation and new features. This next accelerator takes a step back and will highlight how to best design your application to match your company's theme or brand before you are ready to generate code.

In this webinar we will showcase:
Applying and creating custom theming options
Choosing from different icons, typography and color palettes to match your brand
Modifying on a per-control, per-screen or per-app basis
At the end of this webinar, you'll have a full understanding of how to best utilize these new features and start accelerating app design and development with App Builder!
About the Presenter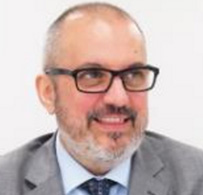 As the Sr. VP of Developer Tools at Infragistics, Jason Beres and his team spearhead the customer-driven, innovative features and functionality throughout all Infragistics' testing, developer and user experience products. Jason works directly with Infragistics customers around the globe to ensure that their needs are met through our products and roadmaps. He is a former Microsoft .NET MVP, and he is the author of several books on software development, covering topics like SQL Server, C#, Visual Basic, Rich Client and Web Development. Jason is a national and international conference speaker and keeps very active in the developer and UX community. You can follow Jason at @jasonberes on Twitter.