Webinar: User Testing in the New Normal
Event Description
Building Better Apps, Faster, with Early Usability Insights
User testing, or usability testing, is one of the most important and often overlooked steps in the app creation process. But, in many organizations across industries, designs, prototypes and finished applications are being approved and released without being tested with real users.

As a result, updates and enhancements needed to meet user needs and expectations are often made post-release or later stage. This can mean more design and development iterations, higher costs, and slower time-to-market. But it doesn't have to be that way.

Even in the new normal, unmoderated user testing offers the opportunity to validate designs and prototypes at a fraction of the cost and time that other methods require. Data and insights learned during user testing ensure that your team can focus on delivering innovations that will excite users, all while greatly reducing the number of iterations updating designs and functionality that were flawed even before coding began.
In this webinar, you'll get an inside look at:
Best practices for building and implementing unmoderated user tests 
Tips on testing existing apps against new designs
Simple tests that can be done in parallel to speed insights
How to analyze results and identify pain points to better plan the next design iteration
The ROI of user testing – both pre and post app release
About the presenters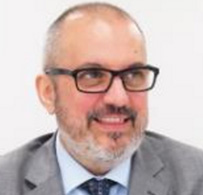 As the Sr. VP of Developer Tools at Infragistics, Jason Beres and his team spearhead the customer-driven, innovative features and functionality throughout all Infragistics' testing, developer and user experience products. Jason works directly with Infragistics customers around the globe to ensure that their needs are met through our products and roadmaps. He is a former Microsoft .NET MVP, and he is the author of several books on software development, covering topics like SQL Server, C#, Visual Basic, Rich Client and Web Development. Jason is a national and international conference speaker and keeps very active in the developer and UX community. You can follow Jason at @jasonberes on Twitter.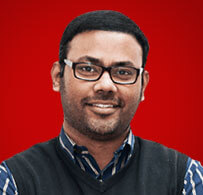 George Abraham is a prototyping process maven as our Senior Product Manager. He believes design fuses art and science to discover the right trade-offs, and great user experiences don't happen by accident.