Webinar: What's New in Infragistics Ultimate 19.1
Event Description
Infragistics Ultimate 19.1 is coming soon, and it's loaded with newest updates for our productivity tools and fast-performing UI controls for quickly building web, desktop, and mobile apps.
Join Jason Beres, Senior Vice President of Developer Tools, Brian Lagunas, Senior Product Owner, and George Abraham, Indigo.Design Product Manager, for our launch webinar as we walk through the release of Ultimate 19.1
In this webinar, you'll get an inside-look at:
.NET Core 3 for Visual Studio 2019 and how you can modernize your WPF desktop applications
Ignite UI's grids and charts, including our lightning-fast, pixel-perfect scrolling, and newest interactive grid experiences in Angular & React, including the new Hierarchical Grid and Tree Grid in Angular
How to add enable rich reporting with data visualizations in Spreadsheet controls for the desktop and web, including Angular & jQuery – all without requiring Microsoft Excel on the client machine
The new theming and styling plug-in for Sketch that lets you custom brand your entire application with one click, then sync to the cloud to share with users and get Angular code
Don't miss out on this first-look at our latest release! Be sure to join us and learn more about why we are excited about the latest we have to offer in desktop, modern web and mobile experiences.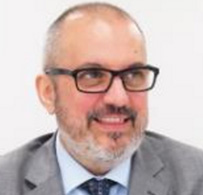 About the presenters
Jason Beres spearheads customer-driven, innovative features and functionality throughout all of Infragistics' products. He's also a Microsoft .NET MVP, member of the INETA Speakers Bureau, and chair of INETA's Academic Committee.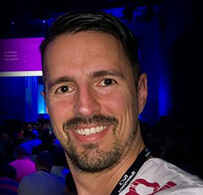 Brian Lagunas boasts many titles to his name besides Senior Product Owner at Infragistics. He's a Microsoft MVP, Xamarin MVP, board member of the Boise Code Camp, speaker, trainer and Pluralsight author.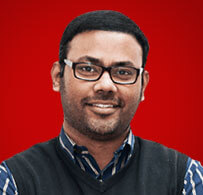 George Abraham is a prototyping process maven as our Senior Product Manager. He believes design fuses art and science to discover the right trade-offs, and great user experiences don't happen by accident.