Webinar: What's New in Infragistics Ultimate 19.2
Event Description
Infragistics Ultimate 19.2 is here, and it's loaded with the newest updates for our productivity tools and fast-performing UI controls for quickly building web, desktop, and mobile apps. Join Jason Beres, Senior Vice President of Developer Tools; Brian Lagunas, Senior Product Owner / Developer Relations; Konstantin Dinev, Director of Product Development; and George Abraham, Indigo.Design Product Manager / UX Architect, for our launch webinar as we walk through the release of Ultimate 19.2.
In this webinar, you'll get an inside look at:
 .NET Core 3 for Visual Studio 2019—Gain better performance with the latest NET Core CLI tools and SDK-style projects in Visual Studio, code against the latest C# language features, and take advantage of .NET Core 3 with WPF, Windows Forms and ASP.NET MVC / Razor.
Bleeding-Edge Platforms of Web Components and Blazor—Speed your app development with our Ignite UI for Web components, which provide reusable HTML/JS/CSS components based on web standards with no UI framework dependencies. Learn how to use Ignite UI for ASP.NET Blazor to create rich UI using your existing C# skills. No need to learn JavaScript.
Best of Breed Angular UX—Use the fastest data grid and data chart on the market, along with controls, theming and guidance to build modern web experiences in desktop and mobile browsers. With new UX updates, lots of new controls and dozens of new features, you can deliver feature-rich apps fast.
Indigo.Design—Be the first to see our completely re-designed UX of Indigo.Design. We've touched every aspect of the product to bring you a smoother onboarding, collaboration experience, usability studies and markup experience and more.
Don't miss out on this first-look at our latest release! Be sure to join us and learn how you can deliver higher quality, feature rich apps faster than any other product on the market.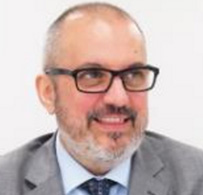 About the presenters
Jason Beres spearheads customer-driven, innovative features and functionality throughout all of Infragistics' products. He's also a Microsoft .NET MVP, member of the INETA Speakers Bureau, and chair of INETA's Academic Committee.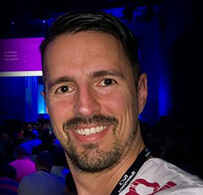 Brian Lagunas boasts many titles to his name besides Senior Product Owner at Infragistics. He's a Microsoft MVP, Xamarin MVP, board member of the Boise Code Camp, speaker, trainer and Pluralsight author.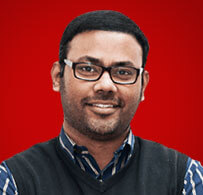 George Abraham is a prototyping process maven as our Senior Product Manager. He believes design fuses art and science to discover the right trade-offs, and great user experiences don't happen by accident.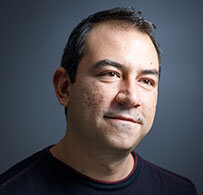 Konstantin Dinev leads the charge of Web Tools at Infragistics as the Manager of Product Development. Besides being a Software Developer, Konstantin is a technology entusiast and a gamer during his free time.
More about this event
Register for the webinar!