Webinar: What's New in Infragistics Ultimate 20.1
Event Description
Infragistics Ultimate 20.1 is here, and it's loaded with everything you need to create beautiful web, desktop, and mobile experiences faster than ever. Join Jason Beres, Senior Vice President of Developer Tools; Brian Lagunas, Senior Product Owner / Developer Relations; Konstantin Dinev, Director of Product Development; and George Abraham, Indigo.Design Product Manager / UX Architect, for our launch webinar as we walk through the release of Ultimate 20.1.
In this webinar, you'll get an inside look at:
Indigo.Design: The only complete design-to-code solution — Streamline app creation from design-to-code with Indigo Design. Learn how you can eliminate handoffs, reduce costly iterations, and enable true design-development collaboration--integrating prototyping, usability testing, code generation and more.
The Best Angular UI Toolkit on the Planet! — While we have the most complete set of enterprise-grade, Angular-native components on the market, we aren't resting on our laurels. We've made the fastest data grid and charts, faster and made it easier to work with data, visualize it with one click, and yet keep everything customizable and cool. With these new updates, you can deliver web apps that are even more feature-rich and do it even faster.
High-Performance React Data Grids —

We've

 

enhanced the fastest real-time React data grids with new features,

 

new interaction and

 

new themes,

 

enabling you to create apps that are even more interactive and responsive.

 

Built on the Web Components standard, you no longer

 

have to

 

worry about choosing Angular, React or Web Components – we have you covered

!

 

Build Great Mobile Apps Faster with Xamarin —

Xamarin is still the best choice for

 

Visual Studio developers who want to build modern mobile apps.

 

With enhanced grid and charting features, Infragistics Ultimate UI for Xamarin helps you build great mobile apps faster than ever.

 

.NET Core 3.1 for Visual Studio 2019 — Gain better performance with the latest NET Core CLI tools and SDK-style projects in Visual Studio, code against the latest C# language features, and take advantage of .NET Core 3 with WPF, Windows Forms and ASP.NET MVC / Razor.
Don't miss this first-look at our latest release! Join us and learn how you can deliver better, high-performance, feature-rich apps, faster.
About the presenters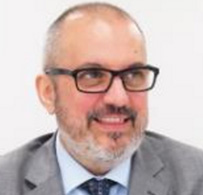 As the Sr. VP of Developer Tools at Infragistics, Jason Beres and his team spearhead the customer-driven, innovative features and functionality throughout all Infragistics' testing, developer and user experience products. Jason works directly with Infragistics customers around the globe to ensure that their needs are met through our products and roadmaps. He is a former Microsoft .NET MVP, and he is the author of several books on software development, covering topics like SQL Server, C#, Visual Basic, Rich Client and Web Development. Jason is a national and international conference speaker and keeps very active in the developer and UX community. You can follow Jason at @jasonberes on Twitter.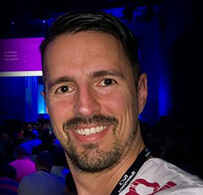 Brian Lagunas boasts many titles to his name besides Senior Product Owner at Infragistics. He's a Microsoft MVP, Xamarin MVP, board member of the Boise Code Camp, speaker, trainer and Pluralsight author.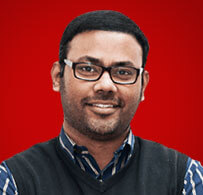 George Abraham is a prototyping process maven as our Senior Product Manager. He believes design fuses art and science to discover the right trade-offs, and great user experiences don't happen by accident.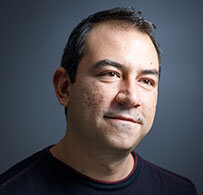 Konstantin Dinev leads the charge of Web Tools at Infragistics as the Manager of Product Development. Besides being a Software Developer, Konstantin is a technology enthusiast and a gamer during his free time.