Visualize all your data in one place
With little to no help from IT you can:
Connect to your data whether on premise, in the cloud (Dropbox, Google Drive), your favorite cloud app (Salesforce, Google Analytics), or a local excel file.
Create compelling data visualizations.
Combine multiple data sources into one dashboard.
Access your dashboards and reports on iOS, Android, web and coming soon on your desktop.
Share key metrics with your whole team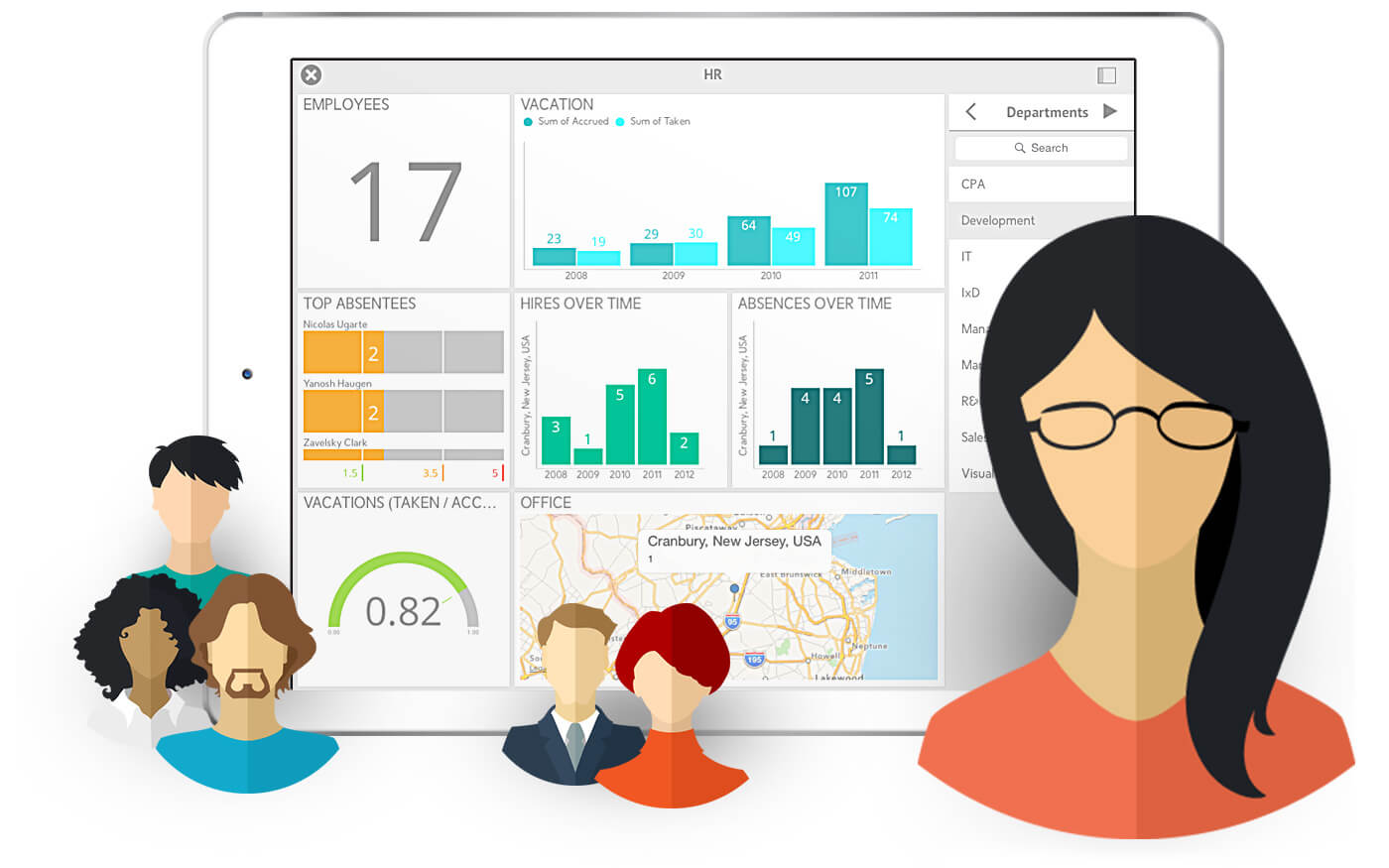 ReportPlus empowers your team to make data-driven decisions, with dashboards that update in real-time and can be shared securely:
in the cloud (Dropbox, Google Drive, ReportPlus Cloud) or your own private server;
directly through email;
as a screenshot with comments;
on a flat screen display for the entire office to view;
in your next presentation by exporting to PowerPoint; and more.
Built with the Enterprise in mind
Support for data sources like Oracle, Analysis Services, SQL, Salesforce, and Microsoft Dynamics CRM.
Deploy ReportPlus on an on-premise server for secure access over the web and mobile.
White label and customize the ReportPlus app and dashboard themes to match your corporate brand.
Advanced integration with most major mobile device managers (MDM's) including MobileIron.
Built-in security for data protection, client-side certificates, forms-based authetication and more.