Affordable Analytics for All

Bring true self-service BI to your business. Securely access your data to gain new insights and make smarter decisions faster. Create, view and share rich visualizations and dashboards anytime, anywhere, on any device for one low price.

True Self-Service BI
Built by user experience experts and made for business users, ReportPlus is touch enabled to make it simple to create dashboards and tell your story within minutes.
A familiar drop and drag experience to connect the most popular data sources
Swipe and quickly choose visualization types
Tap a field to set filters
Save your dashboard on premise or in the Cloud
One click to share your story with everyone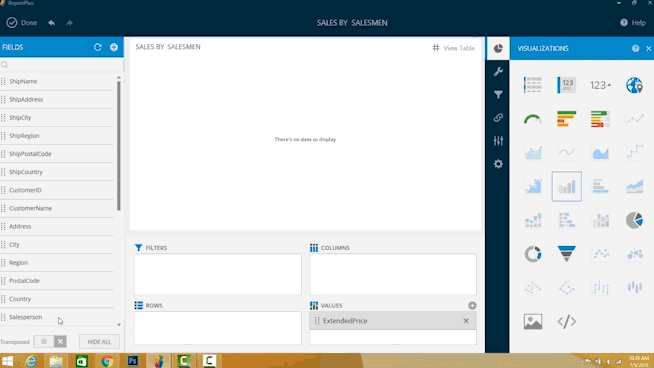 Companies already using ReportPlus