ReportPlus Embedded SDK
Embed Beautiful Analytics Right Into Your Applications
Get to market quickly with a custom branded embedded solution that differentiates your applications. Embed your data visualizations within an unlimited number of apps to reach an unlimited number of users.
Get started with our predictable pricing and all inclusive product & service engagement!
* Already have the Desktop App? Click here.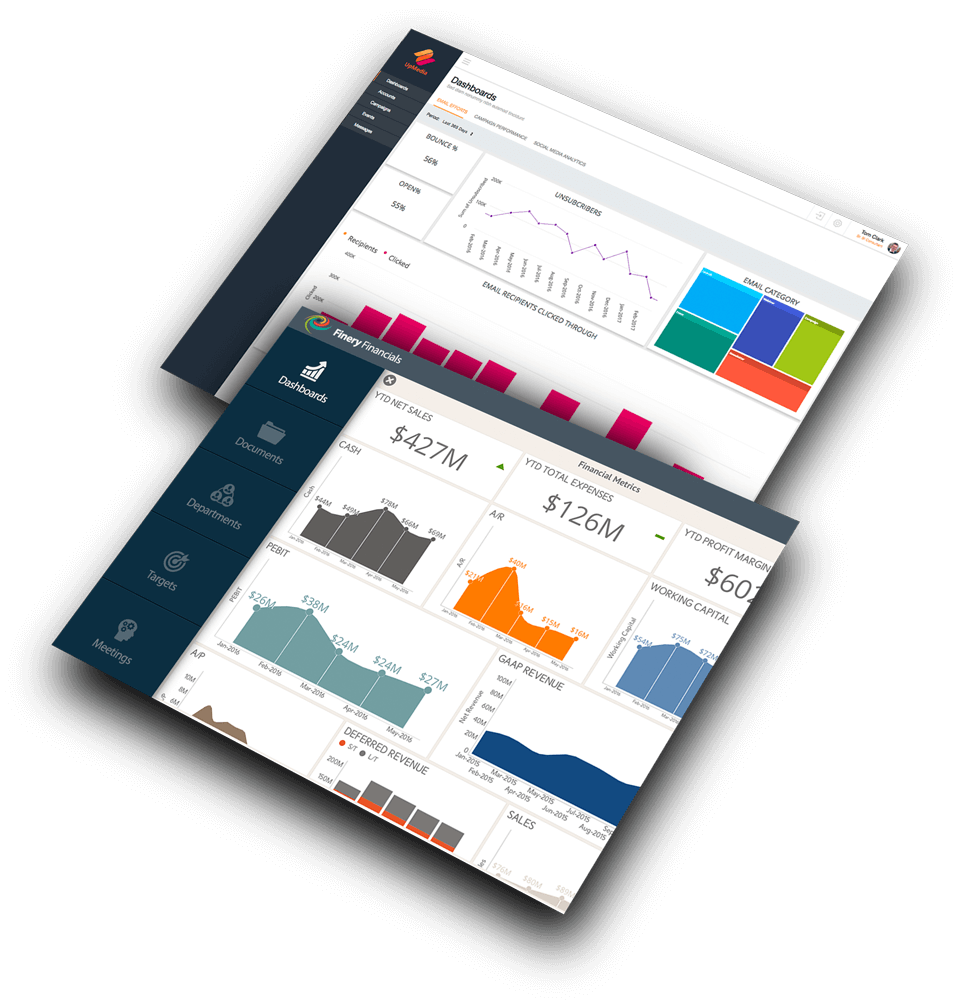 Make Your Apps Shine With Powerful Integrated Analytics
Integrated analytics makes it simple for your users to glean powerful insights from the data generated by your app. Building BI and analytics directly into your app adds value for users and keeps them using the app longer.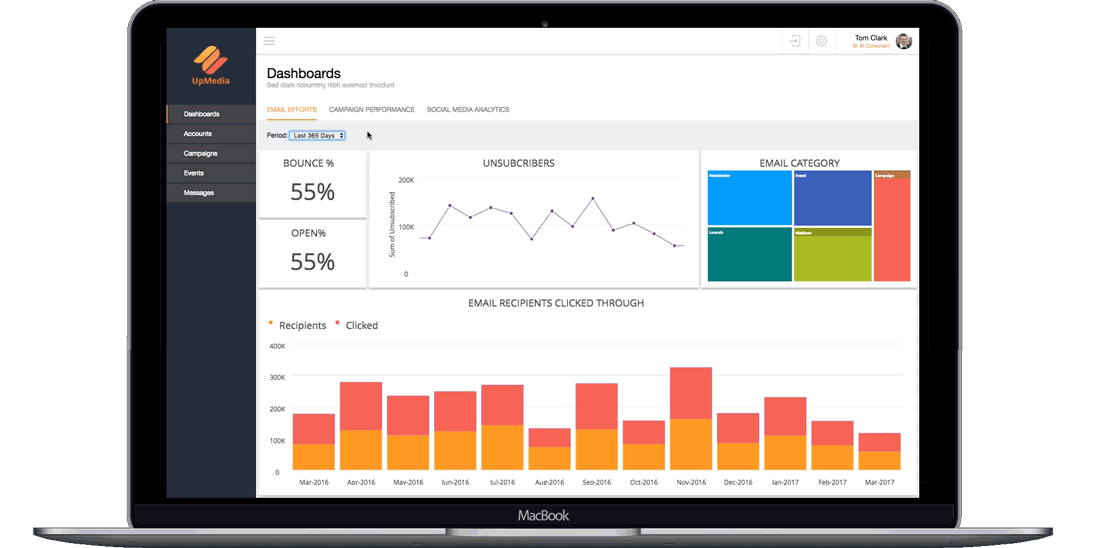 Additional Key Information
*For internal applications, hosting application must have direct access to the data server by residing on the same network or being connected via VPN.
*To be eligible for an embed license pricing you must ship a software application along with the embed R+ product. This application needs to be more than the functionality of ReportPlus. You may not use R+ embed for the sole purpose of exposing only its functionality.
*For external facing applications the suggested solution is producing a custom server side API to make data available through CSV or the OData format via http/https.
**ReportPlus Server is required for embedding Dashboards in a web application.
Server Requirements
Microsoft Windows Server (4GB+ memory, .Net Framework 4.6, ASP.NET 4.0, IIS, Windows Authentication enabled for IIS, part of a Network Domain with access to users in an Active Directory).
For any OAuth2 based data sources (e.g. Google Analytics) the server will need to be configured to use HTTPS and the installed ReportPlus server URL will need to be authorized to access the OAuth2 based data source. See the ReportPlus OAuth configuration document for more details.
Microsoft SQL Server 2012.
Local Language Support
ReportPlus Mobile for iOS and Android - English, Dutch, French, German, Italian, Japanese, Portuguese, Russian, Simplified Chinese, Spanish, and Traditional Chinese
ReportPlus Desktop for Windows - English and Japanese
ReportPlus Server with Browser Experience - English
Programming Languages Supported For Embedded
ReportPlus Mobile for iOS: Objective-C and Swift
ReportPlus Desktop for Windows: C# and XAML with support for WPF and Windows Forms Apps
ReportPlus Server with Browser Experience: JQuery
Request More Information
Fill out this simple form or call 1-888-448-1277 to schedule a demo or request licensing details


Follow us for the latest news and updates