Dean Guida
President & CEO
PRESIDENT AND CHIEF EXECUTIVE OFFICER
A visionary leader with technical dexterity and entrepreneurial drive, Dean oversees all aspects of Infragistics' business operations and corporate direction. Dean and his team cultivated the company from its roots as a small startup in 1989 into a multinational business with more than 350 employees and over 500,000 customers.
Dean's passion for design and technology provides the foundation upon which the culture at Infragistics is built. By demonstrating unwavering commitment to his number one strategy – people – Dean has helped Infragistics' customers across the globe design and build great experiences.
Prior to co-founding Infragistics, Dean was a freelance consultant writing software for IBM, GE and numerous Wall Street firms. Dean holds Bachelor of Science and Bachelor of Arts degrees from the University of Miami.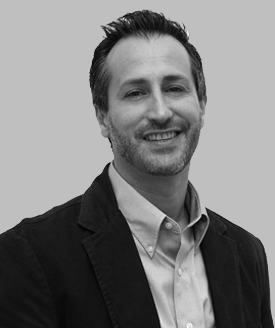 Tommy Rausch
Chief Creative Officer
Cranbury, NJ USA
Tommy Rausch is responsible for the global branding and positioning of Infragistics. Prior to joining Infragistics, Tommy ran his own studio and worked with a wide array of top consumer brands and ad agencies to develop their branding and digital strategy. He has also been responsible for the conceptualizing, designing, and executing of numerous consumer brands and product launches. Tommy utilizes his extensive creative background and skillsets in the interactive space, such as 3D animation, game development, video production and mobile App development to drive the Infragistics brand across the global marketplace. Tommy's work is fueled by a genuine love and passion for technology and design, and he believes that at all times, design should be an experience in of itself. Tommy graduated from the Pratt Institute with BFA degree.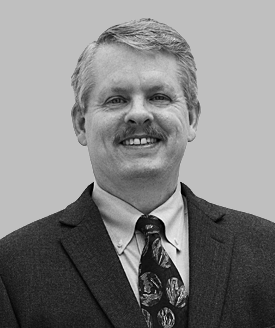 Chris Rogers
Chief Financial Officer
Cranbury, NJ USA
Chris Rogers oversees all treasury functions including investment policy and monetary controls and movement. He led the financial team in geographical expansion to include operating companies in Europe and Japan as well as overseeing the worldwide growth of Infragistics, Inc. Chris previously served in senior financial positions from Controller to CFO for various companies such as Meridian Emerging Markets, Taratec (Patni Computer Systems), HealthAnswers and Mobil Research & Development Corp. Chris has over 20 years in the finance and human resources fields, and is a licensed CPA with a Bachelors of Accounting from Texas A&M University.
Jason Beres
SR. VP Developer Tools
Cranbury, NJ USA
Jason Beres spearheads customer-driven, innovative features and functionality throughout all of Infragistics' products. Jason is a Microsoft .NET MVP, INETA Speakers Bureau member, and chairman of INETA's Academic Committee. Prior to joining Infragistics, Jason served as a .NET Architect and .NET Evangelist for Computer Ways, Inc., a Microsoft Gold Certified Partner. Jason also founded the Non-Profit Ways Community which enables developers to write .NET applications for non-profit charities. Jason has also written numerous books and magazine articles on .NET development.
Ed Saunders
VP of Worldwide Services
Cranbury, NJ USA
Ed Saunders is responsible for managing product training, consulting services, user experience consulting and developer support. Prior to joining Infragistics, Ed was a Vice President at BEA Systems, Inc., where he created product and field operations, and support organizations. A 25-year veteran of the high-tech industry and expert in distributed systems, middleware products and enterprise applications, Ed has established professional services, pre-sales engineering, sales and technical field operations to support sales and technical teams, and programs to support domestic and international subsidiaries, partners, Sis and ISVs.
Marie Berdini
VP of Human Resources
Cranbury, NJ USA
Marie Berdini leads the global human resources team, responsible for talent acquisition, benefits, compensation, development, and corporate policies and employee communications. Her most recent engagement was at Ulticom, a global telecommunications company, where she proved skilled at the innovation, strategies, and tactics that contribute to organizational growth, having formed the company's first HR department. With over twenty years of HR experience, Marie is a seasoned professional with a track record of substantial contributions within HR and business as a whole. Marie is a graduate of Rutgers University School of Business and holds a BS in Human Resource Management.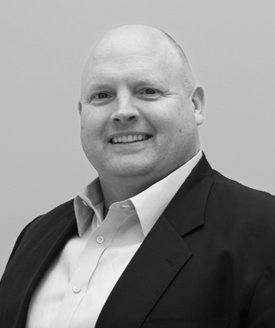 Frank Sacco
VP of Worldwide Sales
Cranbury, NJ USA
Frank Sacco oversees global sales and sales operations for all of Infragistics' product lines.  Frank comes to Infragistics with over 20 years of sales leadership and global sales experience, spanning direct sales, alliance and channel sales, inside sales and sales operations.  Frank has worked for a number of organizations in key leadership roles such as Netscape, Mercury Interactive, Mercator and Sun Microsystems; all during pivotal growth stages in their organizational evolution.  He brings a demonstrated track record of scaling organizational revenues, while maximizing internal operating efficiencies.
Frank is a graduate of Fordham University, where he currently serves as the President of their Football Gridiron Club, and is a former player for the New England Patriots