With more than 100+ controls, Infragistics WPF is the most mature,
fully-featured WPF product on the market.
View the WPF Controls
Get WPF

 Controls

as a Part of Your 30-Day Free Trial of Infragistics Ultimate.
Filter 100 thousand records in less than half a second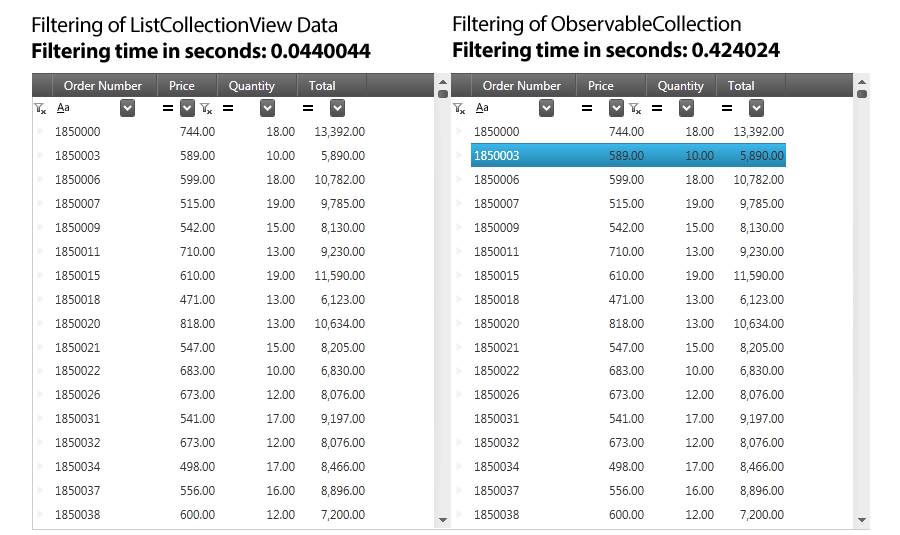 Lead with Speed and Scalability
When it comes to your Windows applications, performance matters. If you have massive amounts of data that requires lightning-fast processing, only the industry's top-performing controls will do. No other WPF Data Grid or Data Visualization controls on the market can even compare to the power and performance level you get with the Infragistics WPF controls.
Blazing Fast Business & Financial Analytics
Over 50 Different Charts, Each One Faster than the Next. Render millions of data points within milliseconds with the world's fastest WPF Data Chart. Animate data over time using the innovative Motion Framework and glean further intelligence from gauges and bullet charts. Plot and interact with geospatial data using rich new features typically reserved for dedicated geospatial developers with Bing, CouldMade, OpenStreet, ESRI or even your own custom geospatial tile sources.
Put a Modern, Touch UI on Your Apps
Take Advantage of Touch Today - Using the Infragistics WPF controls, you can build Touch-supported applications today. And you don't have to wait for Windows 8. With touch-capable monitors starting at $200 and support for Touch in Windows 7, you can start providing touch experiences to your customers now without having to add a single line of new code to your apps!
Office Style, Any Style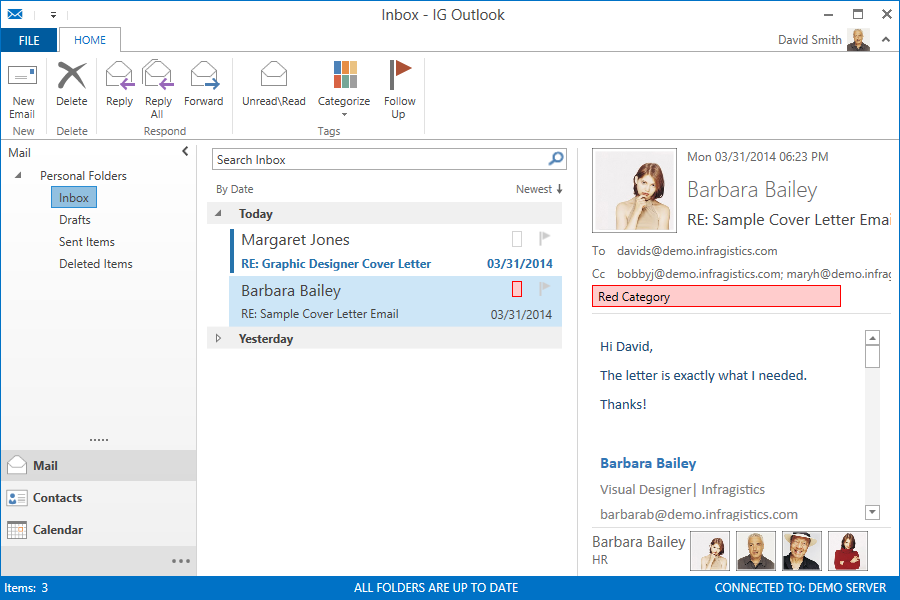 The Experiences Your Customers Already Know - One of the best ways to reduce training time is to create applications that look like the apps your customers already know. With Infragistics building an application that looks like Microsoft Outlook or Microsoft Word is easy.
Enterprise Class Testing
Automated Testing - Gain better coverage and a higher quality product through test automation. With our testing tools, you can reduce the need for and cost of manual testing with an automated testing process that requires fewer personnel. Using these tools, you can effectively institute data-driven testing of the apps you build with our Windows Forms controls. Whether you are using HP's Quick Test Professional for Windows Forms or IBM's Rational Functional Tester for Windows Forms or HP's Quick Test Professional for WPF or even CodedUI for Microsoft Test Manager you can lean on our testing tools to automate your testing.
Application Samples
Getting Started is a Snap
Take advantage of our YouTube channel where you can view a range of videos from introductory guides to advanced tutorials. Be sure to also have a look at our end-to-end sample applications that ship in the box so you can quickly get up to speed on your initial apps.
Get Help, Anytime You Need It
We're Here for You. Technical support is important. Especially when you get stuck. And we offer the very best support on the market — and it starts when you download the trial. We provide you with BOTH case-level and forum based support 24 hours a day, 5 days a week.

Sometimes you need experts to help you get your project finished. With D3 services from Infragistics you have industry experts in design and development. Whether you need help migrating your legacy application or need some coaching on the user interface for your next mobile app, we've got the experts to help your team build something amazing.
You want to know what it takes to design experiences that propel your product to the next level? You want to learn and apply best practices in UX design? Let our UX experts show you how to do it. Or maybe you need to tackle new platforms and powerful controls by learning from the people that develop applications across industries. We have the expertise in Infragistics controls on every platform, and can bring your team up to speed so they can ensure quick success.