WPF Shape Chart
This new community technology preview, the Shape Chart, allows you to display cartesian or geographic shapes on a chart surface. This control requires minimal configuration for plotting your data and it provides the same high performance as the Data Chart. Packed with all the functionality you expect from Infragistics' charts, think of the Shape Chart as your go-to chart for floor plans, diagrams, maps, or any scatter points stored either as flat data or as hierarchical data.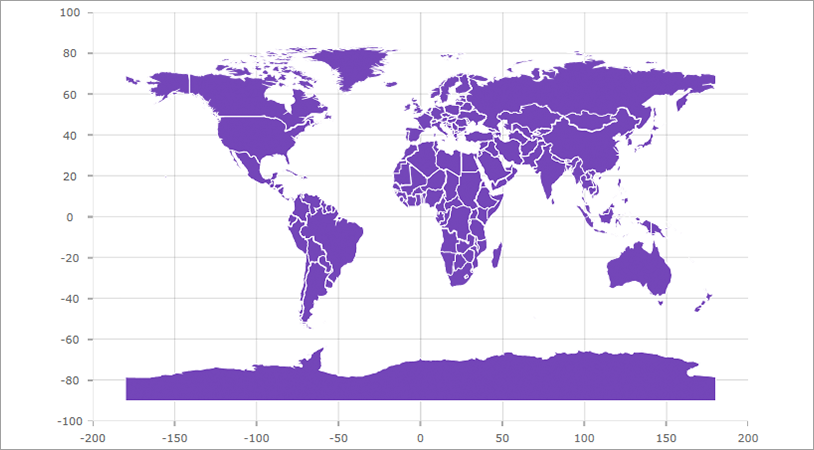 Endless Real-World Uses
The Shape Chart can load and group multiple shapefiles representing custom shapes, meaning the only limit is your imagination! Airplane fuselage, building blueprints, and more - the Shape Chart can map to whatever you throw at it.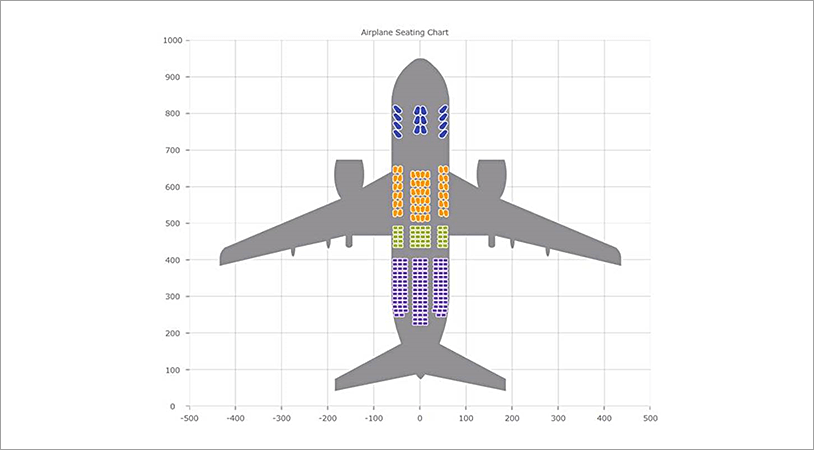 Support for Multiple Chart Types
The Shape Chart supports a wide variety of chart types including scatterpoint, scatterline, scatterspline, scatterbubble, scatterhighdensity, scatterarea, scattercontour, shapepolgon, and shapepolyline.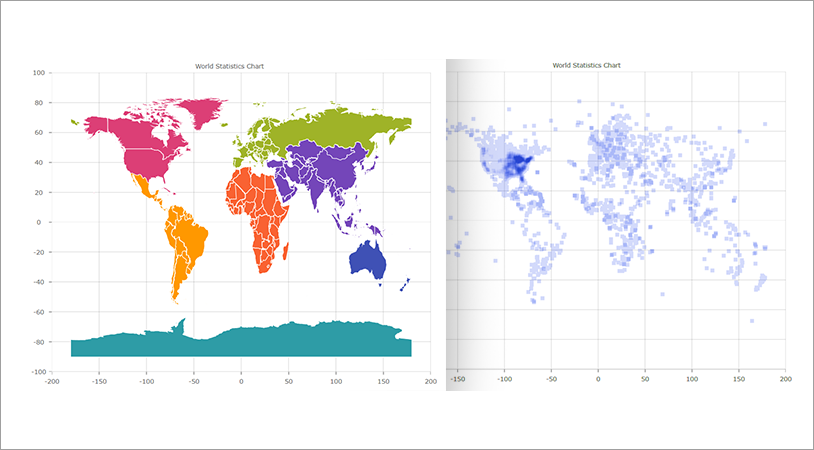 Data Analysis by Default
By default the chart analyzes the data source for the number of items and how many numeric columns each item contains then it automatically selects a series that has the best visualizations for the data. The control supports flat data as well as hierarchical data sources for which the chart creates multiple series based on the number of numeric values in the underlying data object.