Great Apps Happen By Design
Superior user experiences start with Infragistics Ultimate.
Choose UX and UI tools built to accelerate the application design and development process.
Infragistics Ultimate is the premier bundle that includes the full suite of our UI components and Indigo Studio, our rapid prototyping tool.
Don't need prototyping? Get Infragistics Professional or purchase individual products on our Pricing Page.

Enterprise-Ready Desktop Toolsets
Build dynamic apps for desktop and touch-screen devices with our lightning-fast, touch-friendly Windows Forms and WPF controls. Cover every aspect of enterprise software development with the fastest data grids, Office-inspired UI tools, potent data visualizations, and full modern experiences with touch and gestures.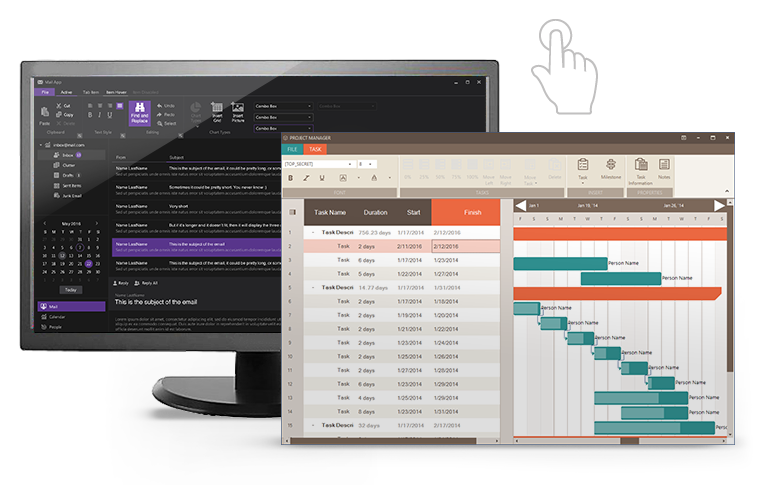 Native Mobile Controls That Amaze
Infragistics lightweight mobile iOS and Android controls have everything you need to build highly visual, totally native mobile applications for the marketplace or the enterprise, with dynamic, zoomable charts that analyze large sets of data and responsive, high-performance data grids. Use Infragistics Xamarin.Forms to architect multiple experiences with a single codebase using your C# and XAML skills.