What's New in Infragistics Ultimate 16.1
Superior user experiences start with Infragistics Ultimate. Choose UX & UI tools built to accelerate the application design and development process.
Cutting-Edge Modern Web Tools
Now with full support for Angular 2 Beta and Bootstrap 4, Ignite UI 16.1 is here and it's all about customer requested features, increased capabilities and reduced time-to-market. All Ignite UI controls have component definitions with Angular 2 Beta and are hosted on GitHub, giving you easy access to declaratively build your next JavaScript & HTML-based MVC app.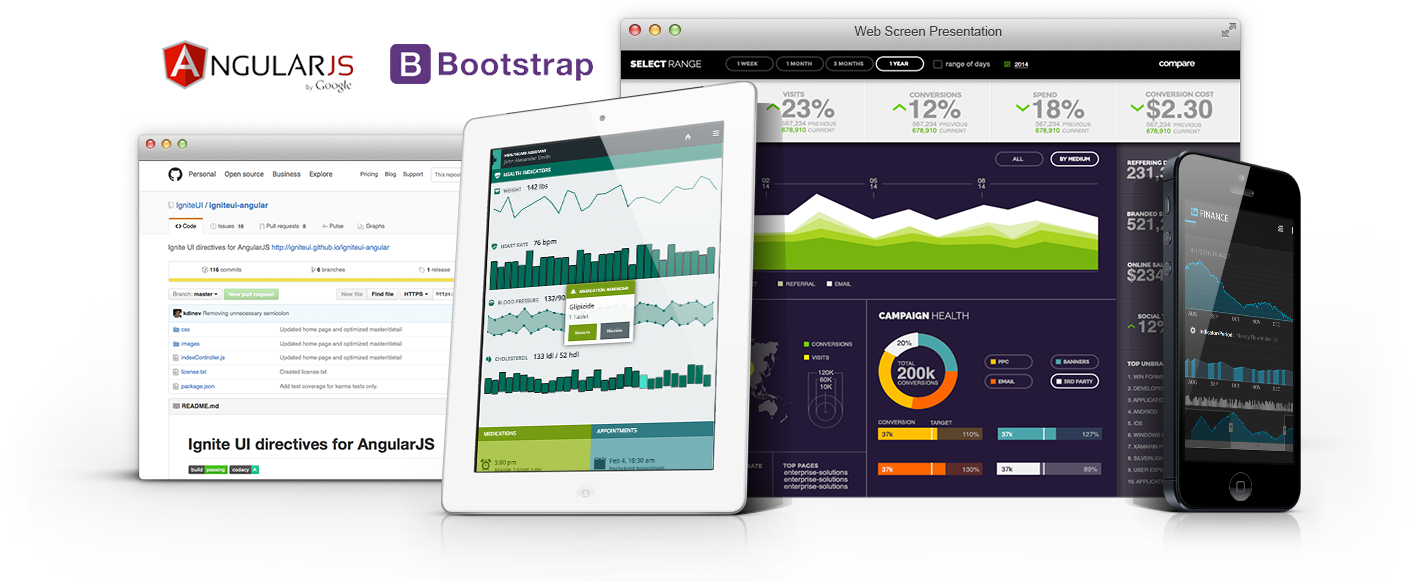 From Design to Development, Faster
Build code-free, interactive, responsive prototypes of your application with Indigo Studio – and now enjoy new usability testing features that allow you to gain insights on how well your prototype will perform with real people! Test design alternatives and get concise study summaries, task success rates, completion times and a click-map view.
Mobile App Development
Perfect for the marketplace or the enterprise, our iOS and Android toolsets are packed with dynamic, zoomable charts and truly responsive, high-performance data grids, including our new Android Grid RTM. Built specifically to meet the challenges of displaying large amounts of data on mobile platforms, the new Android Data Grid is lightweight, feature rich, responsive, and provides superior versatility.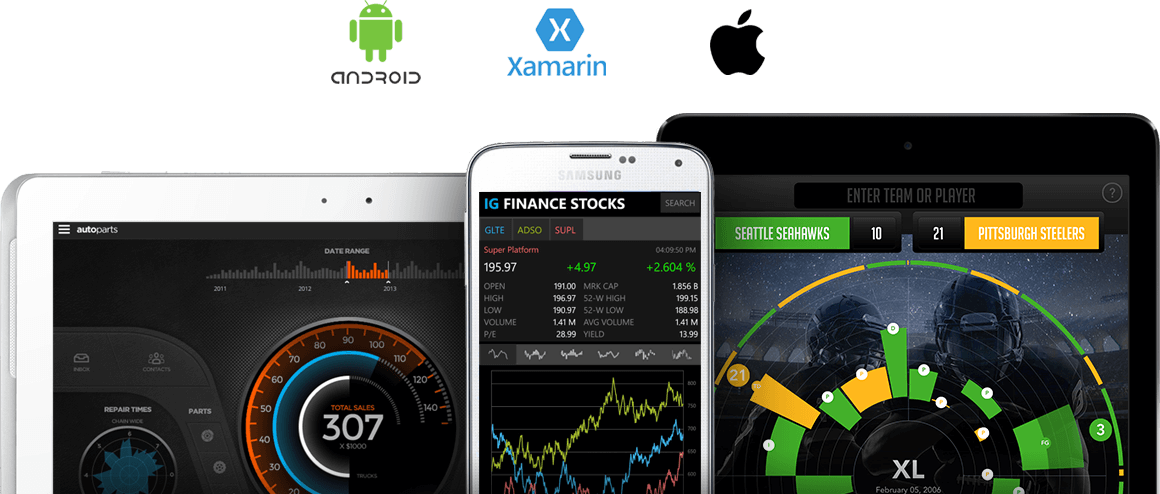 Grids, Grids, Grids
We continue to offer the most agile, high-performing grids on the market, with updates in Windows Forms that include AutoEditMode and Collapsible Columns, and a Spreadsheet that gives you full Excel editing and formatting for a pixel-perfect Office experience. We've built out our WPF controls as well, to include Collapsible Columns and Column Grouping, a highly-requested feature.

Eye-Popping Charts
When you need charting tools that can take on thousands of data points with lightning-fast speed, trust Infragistics Ultimate 16.1. In this release we're introducing new QR and 128 barcodes in Windows Forms, along with pie and doughnut charts, and a new XAML 3D surface chart, too, all with real-time performance, rich interactivity, and intuitive features.
How to Videos to Jump Start Your Development
These videos are packed with everything you need to get your app up and running as well as some useful tips to expand your app.
Blogs to Get You the Insights You Want
What's New in Windows Forms 16.1!


POSTED ON:

04/19/2016 1:19 AM

BY:

Jason Beres

With more than 100+ controls, Infragistics Windows Forms is the most mature, fully-featured Windows Forms Product on the market. With features that cover every aspect of...

What's New in Ignite UI 16.1!


POSTED ON:

04/19/2016 1:11 AM

BY:

Jason Beres

We are pleased to announce the release of Ignite UI 16.1! This release continues our investment in modern app development for HTML on mobile, tablet & desktop browsers. In...

What's New in Infragistics WPF 16.1


POSTED ON:

04/18/2016 1:28 PM

BY:

Brian Lagunas

Wow… is it 2016 already?  It seems just like yesterday I was talking about all the great stuff we did in the last 15.2 release of Infragistics WPF.  Now, it's time to see...
Infragistics Android 16.1


POSTED ON:

04/19/2016 2:05 AM

BY:

Brian Lagunas

It's no secret that mobile development is all the rage right now. Every conference, user group, pod cast, blog post, and chats by the water cooler involve some...

Set-up Remote Unmoderated Usability Studies


POSTED ON:

03/31/2016 5:06 PM

BY:

George Abraham

When Indigo Studio's product vision was first drafted, it was always intended to be a prototyping solution and not just prototyping tool. Our ultimate goal is to...
Get Your 30 Day Free Trial of Ultimate