Experience Matters
Infragistics Ultimate is all about making it dead simple for you to build amazing apps. We are always improving and enhancing our products across the board to bring you the best UX solution on the market. Try these rapid prototyping and powerful UI controls today and see how easy it is to create Office-inspired, touch-enabled, enterprise-ready apps for the desktop, Web, or mobile.
Enterprise-Ready Modern Web Development Tools
Harness the power of jQuery/HTML5 with Ignite UI, the complete HTML & JavaScript toolkit that helps you build modern browser experiences on the desktop, tablet or phone. Create high-performance, touch-first, responsive apps with AngularJS directives, Bootstrap support and Microsoft MVC server-side widgets. And leverage the full power of Ignite UI with easy-to-use ASP.NET MVC helpers to get a jump start on even the most demanding Web applications.
Modern, Engaging Desktop Toolsets
Build dynamic apps for desktop and touch-screen devices with our lightning-fast, touch-friendly Windows Forms and WPF controls. Cover every aspect of enterprise software development with the fastest data grids, Office-inspired UI tools, potent data visualizations, and full modern experiences with touch & gestures.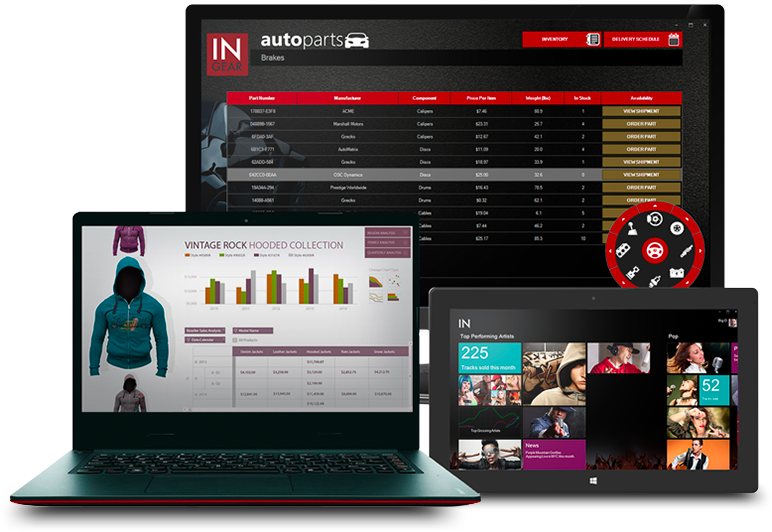 One Codebase, Multiple Experiences
Now you can build native apps backed by Infragistics' own native iOS and Android toolsets, with Infragistics Xamarin.Forms UI controls. Simply use your current C# & XAML skills to create your native apps in the same way as traditional cross-platform applications, by using a single codebase, and you're on your way to creating native apps in no time.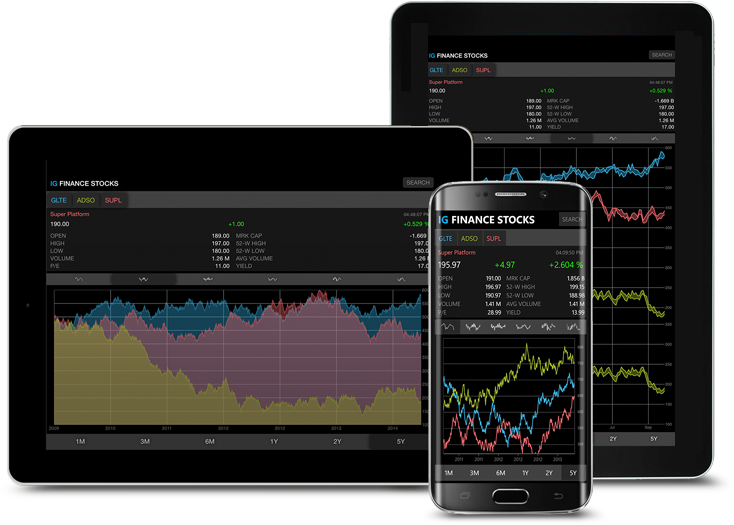 Coming Soon: Modern BI & Dashboarding with ReportPlus
Later this year, Infragistics Ultimate customers* will receive a subscription to the desktop version of ReportPlus, our modern BI & Dashboarding solution, which will be available on Windows Desktop, iOS, and Android. ReportPlus allows you to easily connect to your data, create stunning visualizations, and share those insights with your whole team. Stay tuned for details!
*applies to customers who have purchased or upgraded to Infragistics Ultimate 15.2 and beyond.