Build Native iOS Apps Today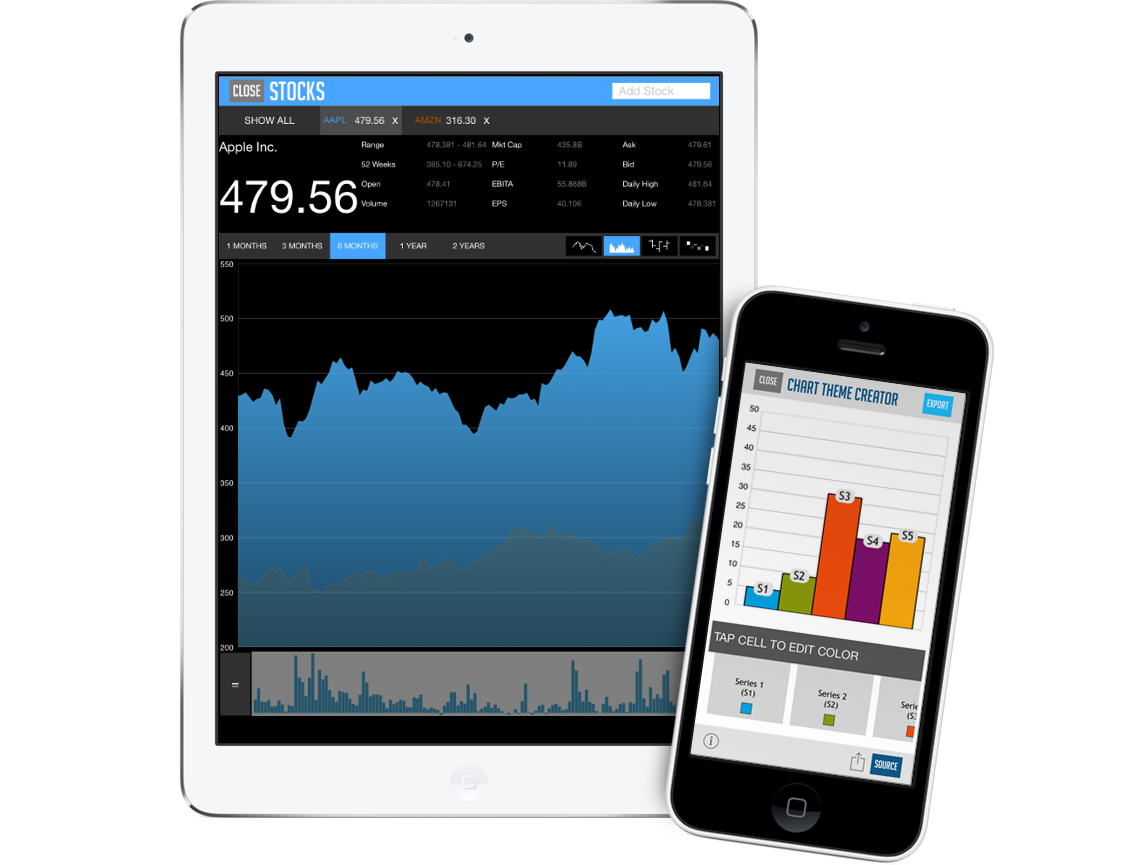 The Fastest iOS Apps
Introducing your solution for a world gone BYOD (Bring Your Own Device): NucliOS. Our newest toolset delivers the core controls you need to create high performance, highly visual, totally native iPad and iPhone applications. Built with performance and style in mind, NucliOS offers an advanced Data Grid and a powerful set of versatile charts perfect for mobile applications in the consumer marketplace or the enterprise.  Check out the free Sample Browser in the Apple App Store!   
Render iOS charts with hundreds of thousands of data points that are capable of millisecond updates - sparing nothing to achieve lightning speed. Enable heavy-duty iPad data visualization and analysis on large volumes of data with more than 40 different chart types, including Scientific and Financial Series, a new Pie Chart, and a Radial Gauge. Support for the Motion Framework within the Data Chart control allows you to build highly engaging visualizations and provides smooth playback of changes in data over time, giving life to data through fluid animations.
Incredible Data Grid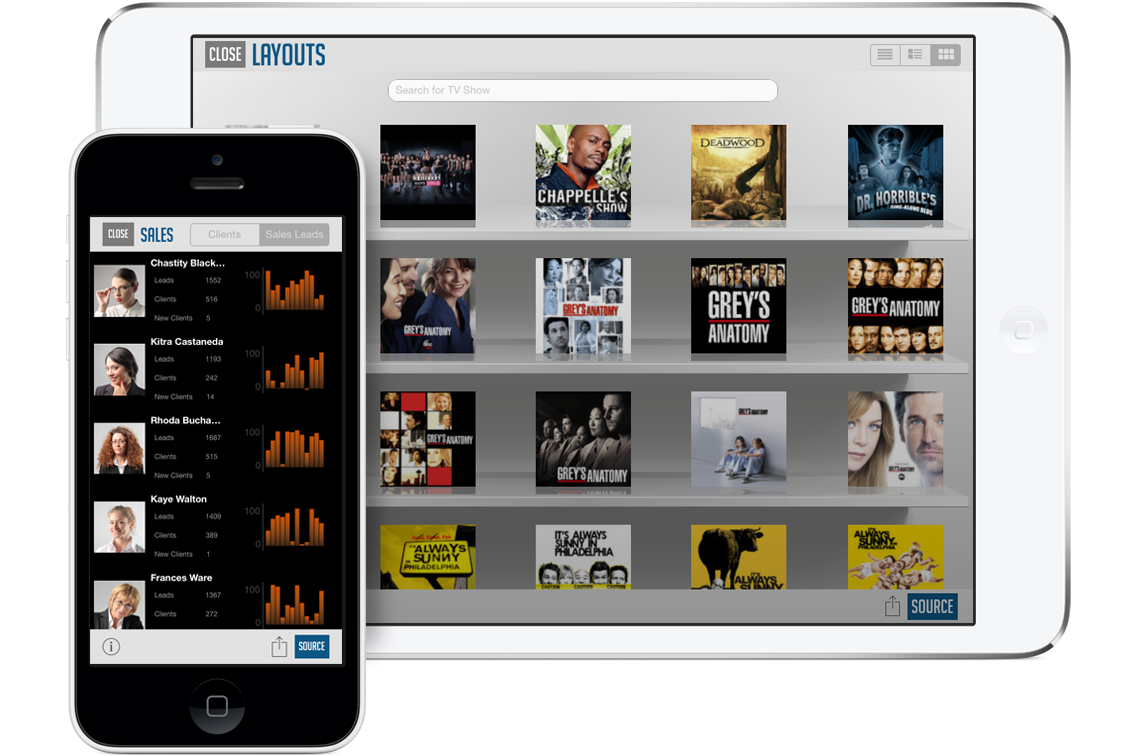 Speed and Scalability
The NucliOS Grid is much more than your typical tabular grid – it's a powerful control for your standard data-focused consumer and business applications, or you can use as a versatile layout tool that allows you to create compelling experiences on iPhones and iPads. Whether you configure it as a single column list or in a multi-column layout, you can style it to look like practically anything you want. The newest iteration offers enhanced filtering, infinite scrolling, and custom theming. And rest assured that the Grid will handle massive volumes of data.
Build Modern Applications with iOS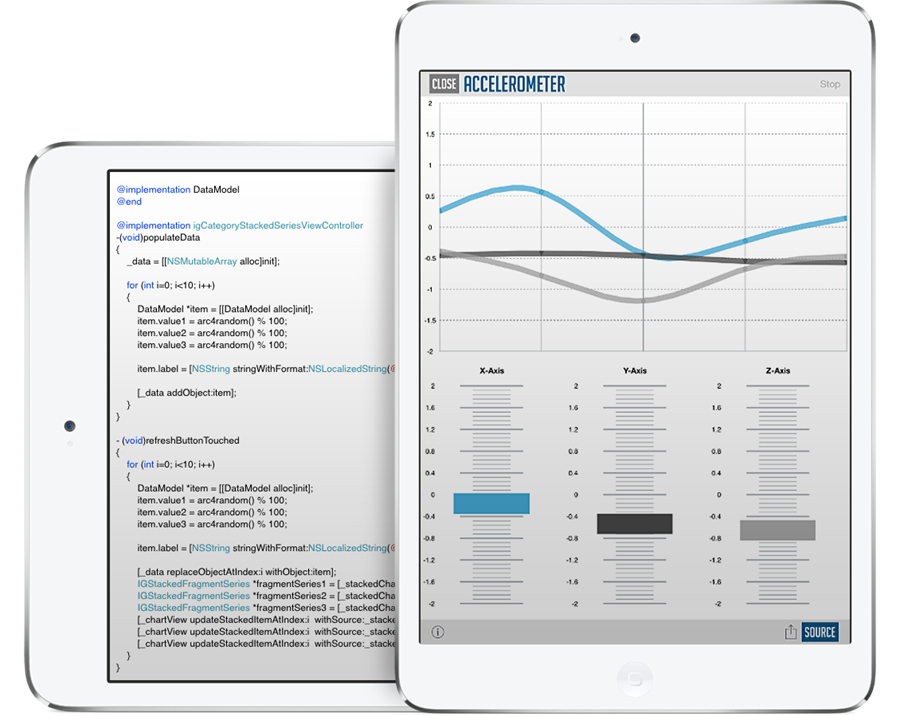 Easy for iOS Developers and Works with Xamarin
Take advantage of a powerful API that is familiar to all iOS developers. You can use NucliOS controls in native iOS projects built with Objective C and Xcode. You can even build in C#; with Xamarin.ioS support, NucliOS includes final MonoTouch bindings for all of our iOS controls. 
Getting Started is a Snap
Take advantage of our YouTube channel where you can view a range of videos from introductory guides to advanced tutorials. Be sure to also have a look at our end-to-end sample applications that ship in the box so you can quickly get up to speed on your initial apps.
Get Help, Anytime You Need It
We're Here for You. Technical support is important. Especially when you get stuck. And we offer the very best support on the market — and it starts when you download the trial. We provide you with BOTH case-level and forum based support 24 hours a day, 5 days a week.

Sometimes you need experts to help you get your project finished. With D3 services from Infragistics you have industry experts in design and development. Whether you need help migrating your legacy application or need some coaching on the user interface for your next mobile app, we've got the experts to help your team build something amazing.
You want to know what it takes to design experiences that propel your product to the next level? You want to learn and apply best practices in UX design? Let our UX experts show you how to do it. Or maybe you need to tackle new platforms and powerful controls by learning from the people that develop applications across industries. We have the expertise in Infragistics controls on every platform, and can bring your team up to speed so they can ensure quick success.