Reporting New Features – 2012 Volume 2
Hierarchical Data Support - NEW!
NetAdvantage Reporting makes creating reports from hierarchical data sources a breeze. Creating a master-detail report (e.g. Orders and Order lines) becomes as easy as dragging objects to the design surface. There is no need for sub-reports or complex configurations. Display child data in either report sections or by using our flexible table control.
Report Engine Performance - Enhanced!
The reporting engine was refactored and optimized to increase performance. As a result, the performance gain is remarkable, especially in scenarios that include reports with many pages (>500). Exceptional performance can be achieved on big reports by enabling parallelism when generating client or servcer side reports. The report engine also uses less memory and less disk space when rendering server side reports.
 
RepeatOnEveryPage Property - NEW!
The RepeatOnEveryPage property is typically available for header/footer sections of a content region. Since the content region can extend several pages, this property establishes if the header/footer should appear on each page the content appears or not (i.e. should appear just once at the beginning or end). In the same way this property is available for table header/footer rows.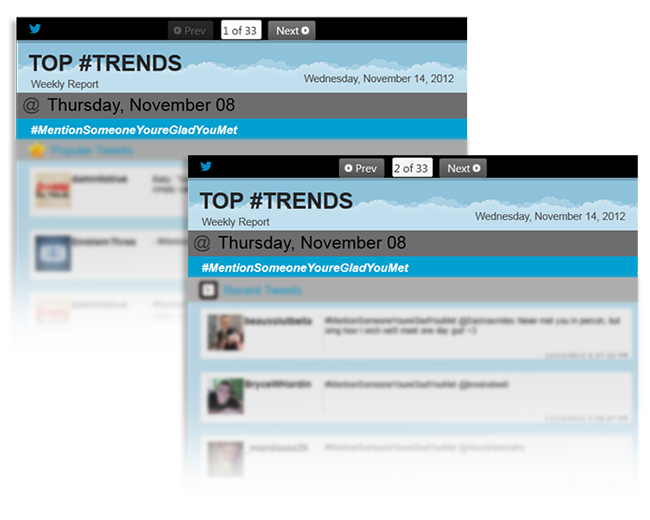 PageBreak Control - NEW!
In reports, you use a page break control to mark where you want to start a new page within a section. For example, if you want a report's title page and introductory message printed on separate pages, place a page break in the report header after the controls that you want to appear on the title page and before the controls for the second page.
Lasso Tool - NEW!
The Lasso Tool simplifies the selection process on the report design surface. It allows you to select multiple objects by drawing a freehand outline around objects similar to using a pencil. Any objects within the lasso outline will become selected.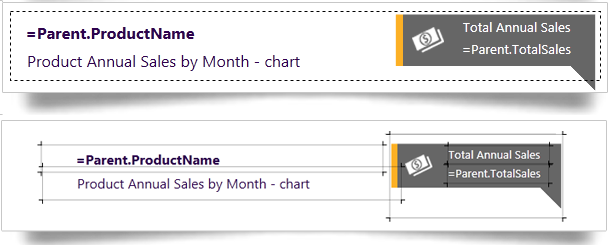 Visual Studio 2012 Support
The latest version of Microsoft Visual Studio can help turn your ideas into software for desktops, tablets, and mobile phones better than ever. As a Microsoft sim-ship partner, we are pleased to announce Visual Studio 2012 compatibility within NetAdvantage Reporting. Design incredible user experiences with amazing data visualizations for virtually any business scenario.