Getting Started with NetAdvantage for Silverlight
Once you've downloaded NetAdvantage for Silverlight, you can start using it quickly and easily. Check out our video below to learn how you can start coding Excel Imports & Exports.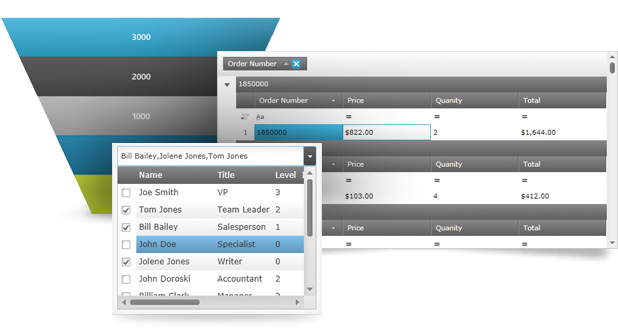 Getting Started - Installation, QuickStarts, and the Version Utility
Download and Installation
To start using the product, you need to get the latest bits and install either the trial version or the licensed version of the product.
Make sure you have the following tools and products from Microsoft installed as well:
Visual Studio 2010 or higher
Silverlight 5 runtime
Silverlight 5 Developer Tools for Visual Studio
These can be downloaded from this summary page on the Microsoft Silverlight web site.
Using the QuickStart Solutions
Once the product is installed, you can start to explore the product in several ways:
1) Open the Quick Start Solutions, and learn by walking through pre-defined samples with hints in the source code and XAML
Browsing the Samples & Source Code
Finding and Using Help
3) Review the product documentation, and learn from the How To articles or the API documentation
Upgrading a Project or Solution
If you have an existing application, you can use the Version Utility to upgrade your project to the latest version.
Start Coding Import and Export
Export Grid to Microsoft Word
Introduction to the xamGridWordWriter component. Learn how to export a xamGrid control's records into a Microsoft Word Document.
Using xamGrid Column Chooser
Using xamGrid Column Chooser
Infragistics provides you with a great and convenient column chooser built into xamGrid. Learn how to enable this great UI feature!
Start Coding Editable Forms
Using xamGrid Clipboard Support
Another built in feature is clipboard support. Learn about it in this video and provide your end users with copy, cut, and paste functionality.
Using xamGrid Group Column Headers
Do you have MANY column headers? Use the xamGrid Group Column feature to create several higher-level headers that help your end users make sense out of a multiple-column layout.
Using xamGrid Tooltips
Using xamGrid Tooltips
Learn how to use xamGrid ToolTips to provide information to your end users.