Explore the rest of the Visual Studio toolbox with
Windows Phone  - support for charts, grids and more...
View the Windows Phone Controls
Get Windows Phone

 Controls

as a Part of Your 30-Day Free Trial of Infragistics Ultimate.
Stunning Apps for the Mobile Enterprise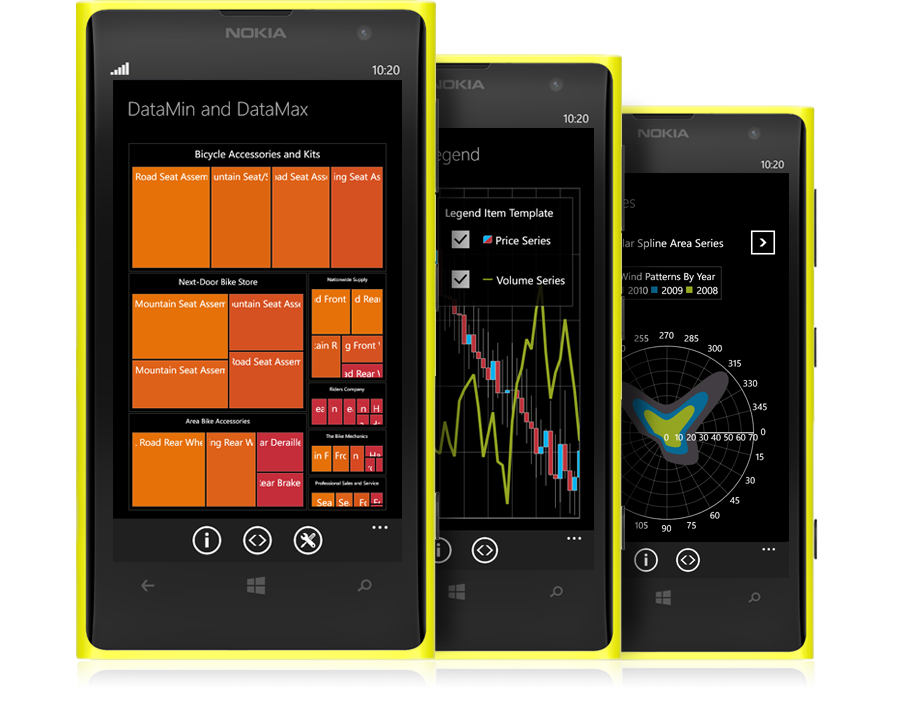 The Rest of the Visual Studio Toolbox
Deepen your toolbox with the highest performing Charts, Bullet Graphs, List functions, Gauges, Barcodes, Barcode Readers, Sliders, Treemaps, Windows, Pickers, Menus, and Auto-Complete, Message and Info Boxes. With our Windows Phone controls, you have over 20 different chart types – from Bar, Line, and Funnel to Slice, Scatter, Polar, and new Point Chart – complete with logarithmic axis scale, moving averages and technical indicators for in-depth analytics. With a solution for every conceivable business scenario, on the go decision makers will have no problem staying on top of KPIs and actionable metrics.
Your Pass on Microsoft's Metro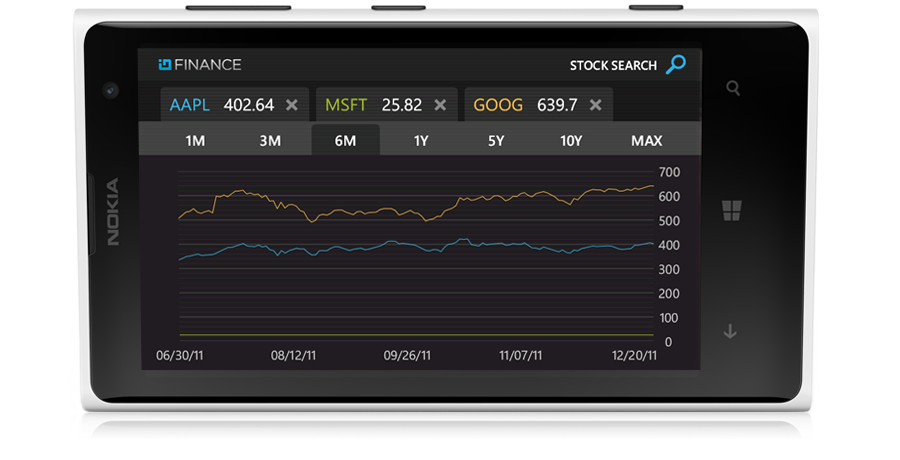 Amazing Experiences
Customize your dashboards and apps quickly with designer flair. Style your controls with a complete visual theme that has been crafted by professional graphic designers. Differentiate your apps while still adhering to sleek, modern, minimal Metro theme guidelines.
Market Leading Performance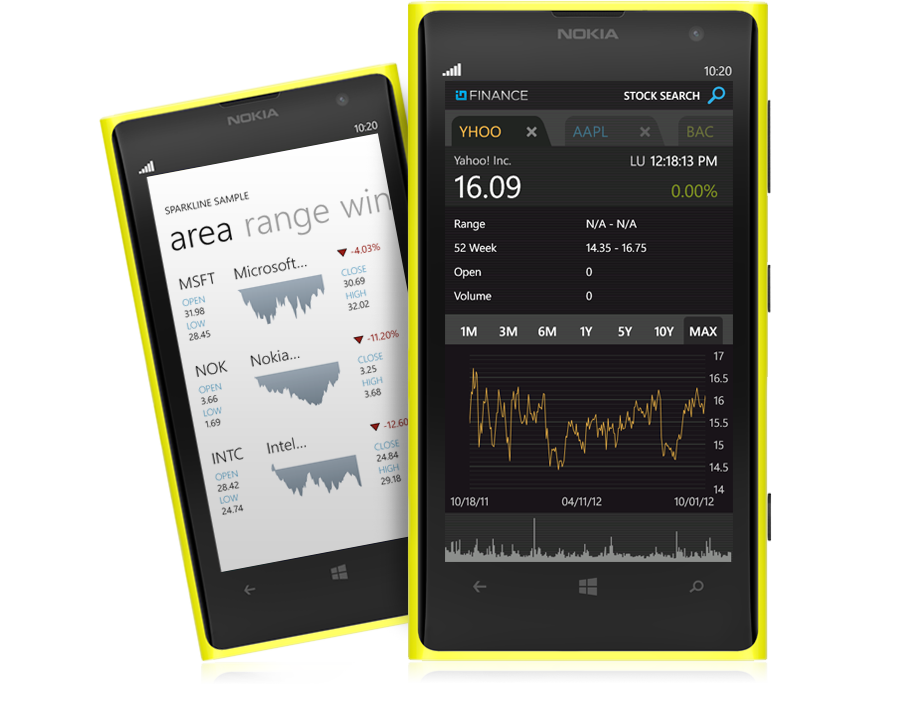 Blazing Fast Data
Built using the same high performance algorithms as our market leading Silverlight and WPF charting solutions, you will experience the same real-time experience on the phone as you would expect in a desktop application. Our data chart is the fastest in the industry and is designed for massive scale.
Get Help, Anytime You Need It
We're Here for You. Technical support is important. Especially when you get stuck. And we offer the very best support on the market — and it starts when you download the trial. We provide you with BOTH case-level and forum based support 24 hours a day, 5 days a week.

Sometimes you need experts to help you get your project finished. With D3 services from Infragistics you have industry experts in design and development. Whether you need help migrating your legacy application or need some coaching on the user interface for your next mobile app, we've got the experts to help your team build something amazing.
You want to know what it takes to design experiences that propel your product to the next level? You want to learn and apply best practices in UX design? Let our UX experts show you how to do it. Or maybe you need to tackle new platforms and powerful controls by learning from the people that develop applications across industries. We have the expertise in Infragistics controls on every platform, and can bring your team up to speed so they can ensure quick success.