Create, Reuse, Remix with Screenparts
You already know of screens and storyboards in Indigo Studio. And now, we are introducing Screenparts. Here are some of the features in more detail.
Create your very own UI library.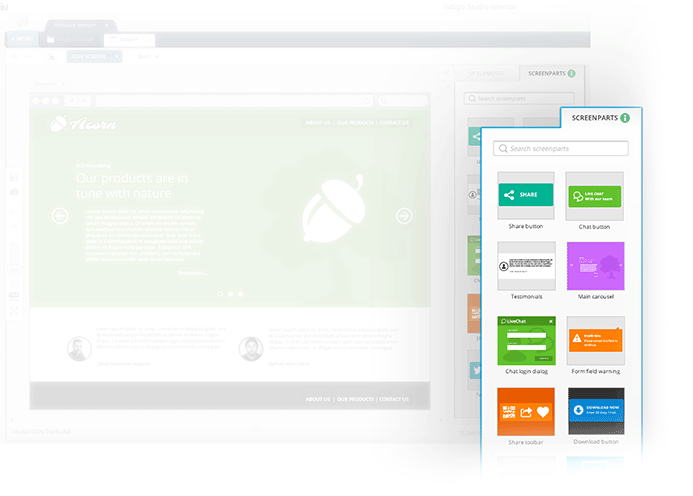 The Screenpart library is in addition to the essentials and iOS Pack in your UI toolbox, and is shown as "Screenparts" tab in your toolbox. A screen part, like the name suggests, can be defined as a reusable parts of your screens.
To create one, start with the default UI elements and customize them for your needs. Then "convert to screen part" to add it to the project's screenpart library. Once added, screenparts are available for re-use anywhere in the project— just drag and drop.
Learning video series: How to get the most out of Screenparts with Indigo Studio.
Re-use & Remix as required.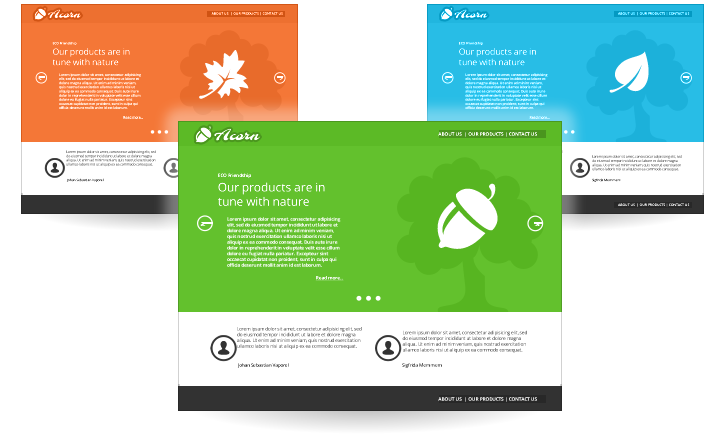 When you add a screenpart to your designs, Indigo Studio adds an instance of the screenpart. You have full creative control to tweak the styles to suit the current design context (i.e., size, text, color, position).
Screenparts as Screen Masters.

To use as a screen master, create and save a new screenpart containing your base layout. For a typical web-page this could mean adding headers, navigation, side menus, content area, footers and what not. Now to start a new screen design, simply drag and drop this saved screenpart, and that's it! If you need to make global changes to the screenpart instances, just edit the source screenpart.
Re-Usable Interactive UI Elements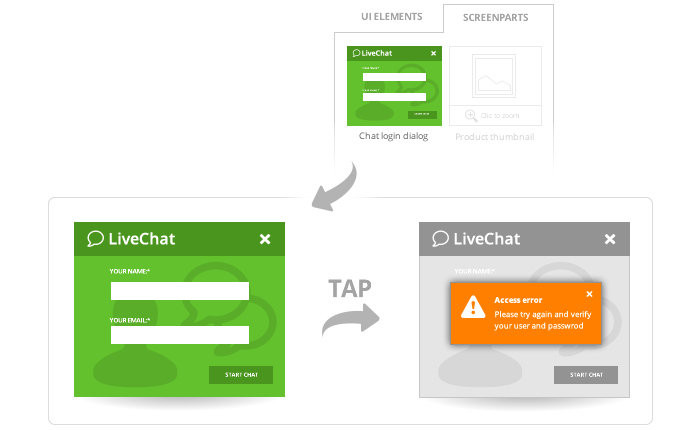 Go beyond static UI elements and create custom interactive elements and widgets using screenpart states . It's exactly like creating states for screens. The interactions explorer in Indigo Studio precisely shows the interaction flows in a graphical manner; every interaction and its corresponding result (state).
Organizing your Screenpart Library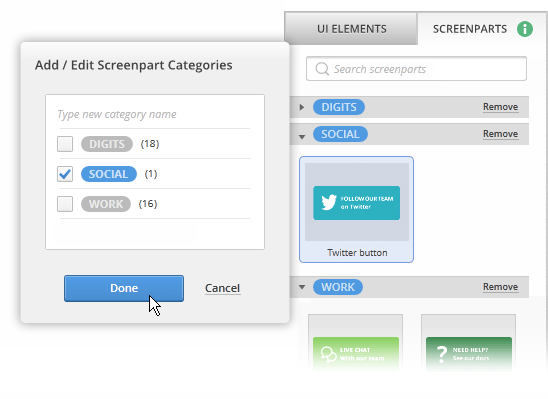 It's easy to manage your screenpart library with screenpart groups. Right-click on a screenpart in your library to add to an existing group or create a new group. You can also add a single screenpart to multiple groups.
Share across projects and with Teams!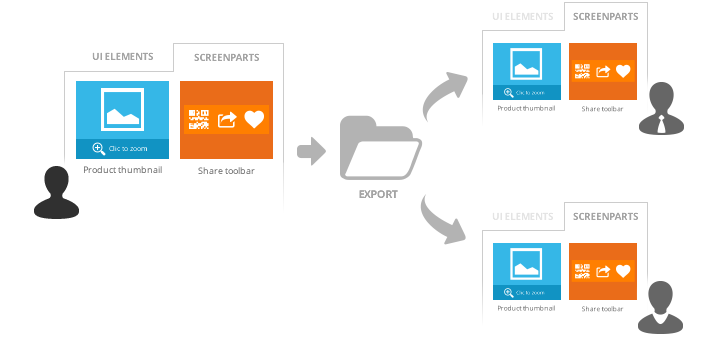 If you have already created a screenpart library (in a different Indigo Studio project ) you can just as easily add it to new projects. or share with other team members. Use the EXPORT FILES & ASSETS feature, and Indigo Studio neatly packages up all the screen parts and its image assets. Simply add this exported folder to your project or send it to someone else.
Want to try this out? Download a demo project that makes use of screenparts. From this project you can select the screenparts and try exporting it to any existing Indigo Studio project (folder).