ASP.NET HTML Editor
Put the power of a WYSIWYG editing tool into your Web application to give end users a rich HTML editing experience within their Web browser.
Built-in Text Formatting Toolbars
Supports all of the standard text formatting capabilities from changing fonts, size, setting up bold, italics, indentations and much more. Also supports undo and redo.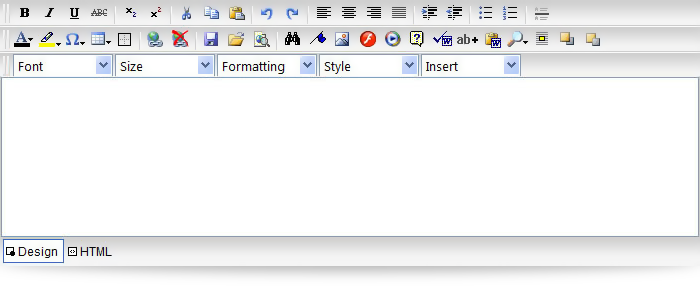 View Sample
Insert Rich Content
Insert HTML tables, flash/wmv videos, images and more with the HTML Editor.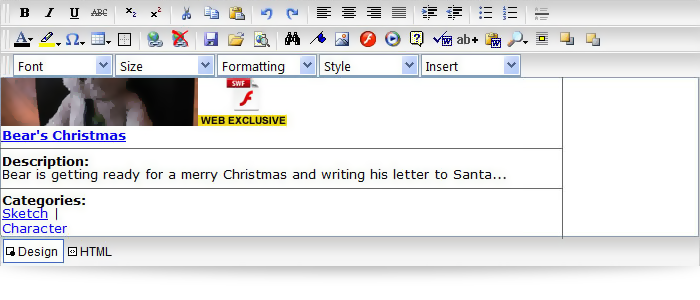 View Sample