ASP.NET Tab
Save space and maximize your content with the ASP.NET AJAX tab strip that has multiple orientations, multi-row tabs, movable tabs, an easy-to-use quick designer and many more advanced features.
Organize Content
Easily separate out related content within your page with tabs groups that are easily navigable and allow for adding, closing, and moving tab items, letting the user customize layouts.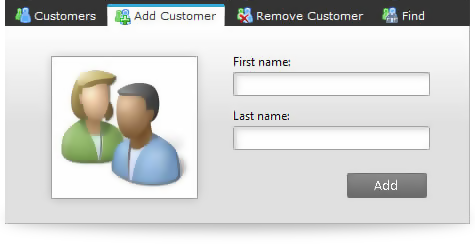 View Sample
AJAX Load on Demand
Tab loading on demand via AJAX enables creating pages that perform, while still being able to load the contents requested by the user when needed.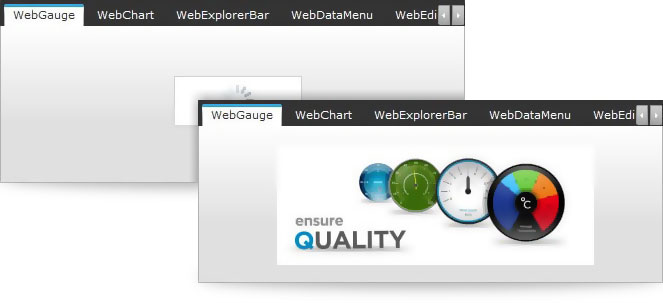 View Sample
Tab Orientation
Different tab orientation and styles make the control fully extendable and configurable to blend in with the overall application experience.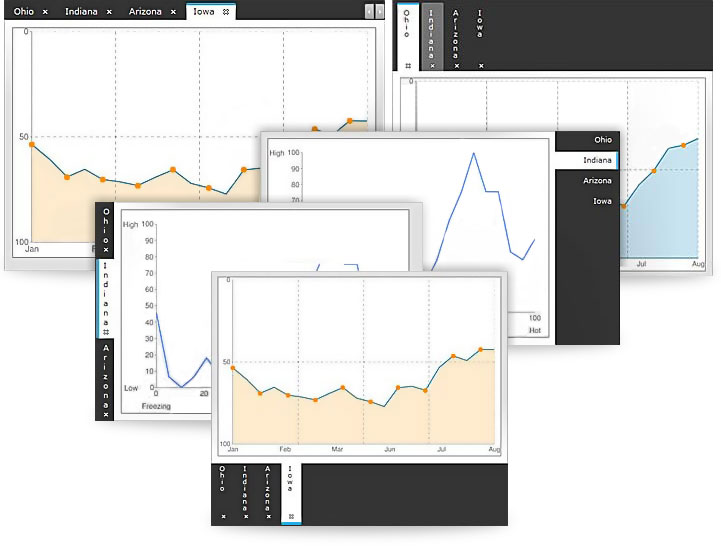 View Sample