ASP.NET Persistence Framework
Save and restore layouts, control settings and more from your ASP.NET controls to any external resource like a file or a database.
Serialize to XML
Control settings are serialized and deserialized to industry-standard XML, and made available to you with Streams that you can direct to any external source like IsolatedStorage, a database, or the local file system.

View Sample
Save and Load User Preferences
When the user has setup the user interface in a way they like, the Control Persistence Framework can be used to preserve the end user's preferred layout and settings, and then load them again at a later point. 

View Sample
Tap Into Persistence Events
Numerous events exposed by the framework give you the opportunity to fine-tune and control the saving and loading of persistent control settings.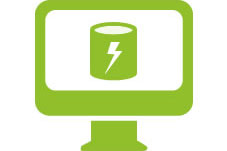 View Sample