ASP.NET Slider
Add the familiar UX pattern of a sliding track bar with highly-configurable behavior. This slider can server as either a single value editor, or a multi-value editor for setting one or more ranges.
Single Value Selection
A slider clearly defines the legal range of input and allows selection of a single value from that range.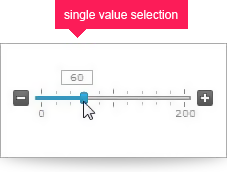 View Sample
Range Selection
You can set the slider to display two handles which enables users to enter two values specifying a range.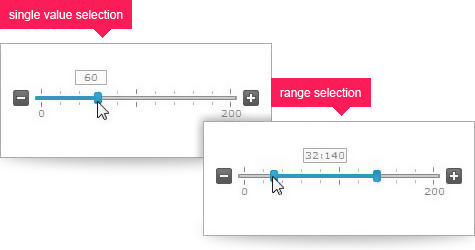 View Sample
Different Orientations
Set it to horizontal or vertical orientation for your application needs.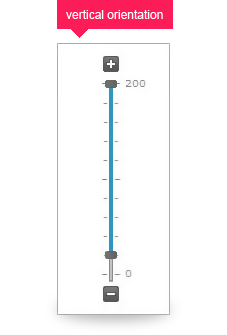 View Sample
Editor Provider
It can be used as an editor provider for the WebDataGrid or WebHierarchicalDataGrid controls.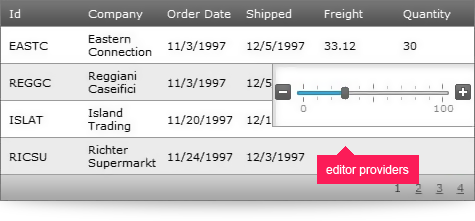 View Sample