2013 Volume 1
Although the IT world is undergoing an evolution towards mobile, PCs remain the backbone of the IT world, with millions of software systems already in production and new ones being deployed every day. WPF continues to be at the core of countless organizations' IT strategy, for WPF is still the best platform for corporations looking to easily design, build, and deploy rich intranet applications across company sites. Infragistics is committed to providing the toolsets for developers to succeed in WPF. Our 13.1 release also boasts a brand new control, the Doughnut Chart, so you can visually represent multiple series of data in statistical format. Thanks to a partnership with Esri, the leading worldwide supplier of Geographic Information System (GIS) software, developers can now benefit from the new advanced features in the Geographic Map control normally reserved for dedicated geospatial developers. A CTP Radial Gauge control comes ready-to-use or fully customizable to fit within your application's look and feel. 13.1 also includes the RTM release of our Syntax Parsing Engine and enhancements to our Syntax Editor, Ribbon, Menu/Context Menu, Gantt, and Data Chart controls.
Doughnut Chart - NEW!
Like its cousin the Pie Chart, the Doughnut Chart is primarily used to show statistics expressed in percentages. The hollow center in the Doughnut Chart gives developers an opportunity to display multiple series of data, represented by rings drawn around the hole. These rings are displayed in a concentric pattern where each ring representing a data series, either independent from one another or linked via a hierarchy. Create Doughnut Charts with configurable inner radii, slice/section labeling, legend support, and more.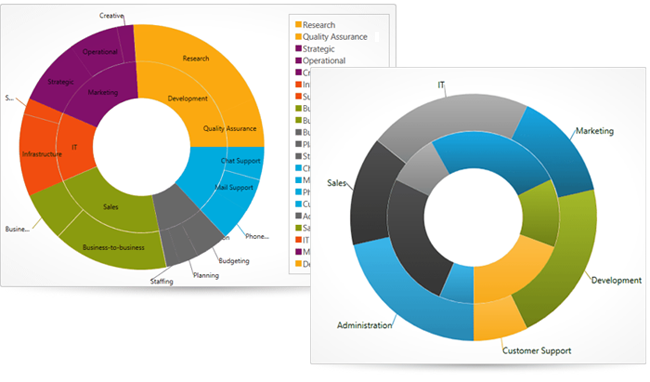 Syntax Parsing Engine - NEW!
In the 13.1 release, the NetAdvantage for WPF Syntax Parsing Engine is available RTM. This powerful framework has functionality including Lexing/Parsing, Document Searching, Syntax Tree/Error Reporting, Document Navigation, and EBNF Support.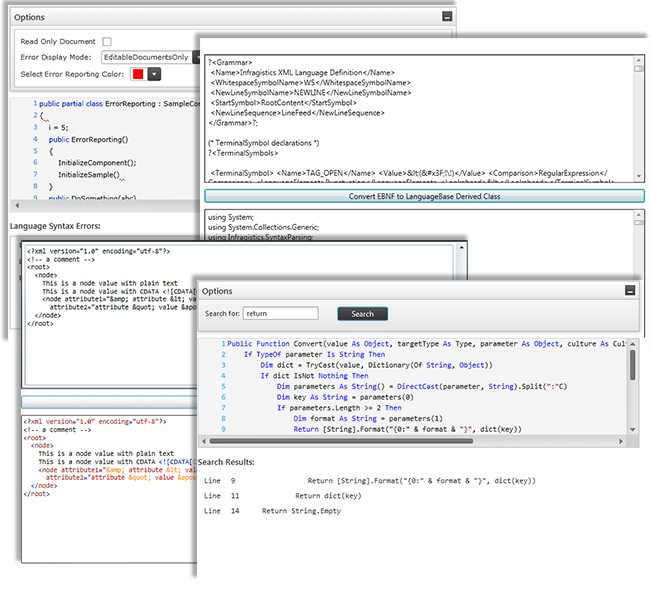 Syntax Editor - Enhanced!
The Syntax Editor has been updated with support for the Transact-SQL language as well as additional visual highlighting options such as visible whitespace, current line highlight, and a ruler margin.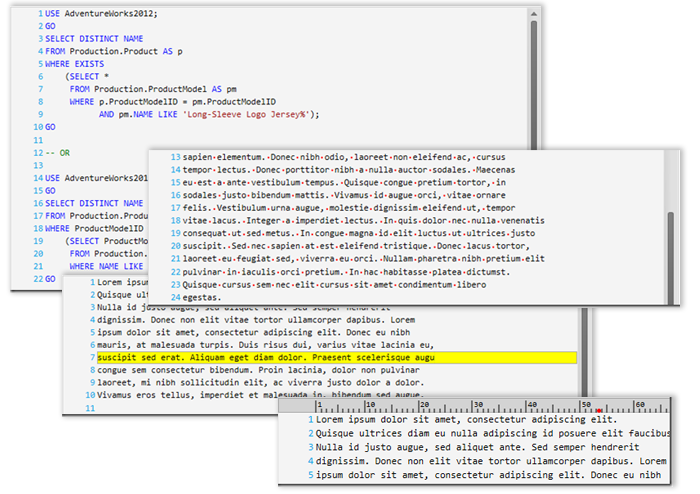 Ribbon - Enhanced!
You asked for it - we delivered. For the 13.1 release, Infragistics has added Microsoft Office Application Menu 2010 (also referred to as Backstage) functionality so developers can add easy access to task-centered functions in their WPF applications. The Backstage feature of the Ribbon control displays information to the end user that is not directly related to the current, active item.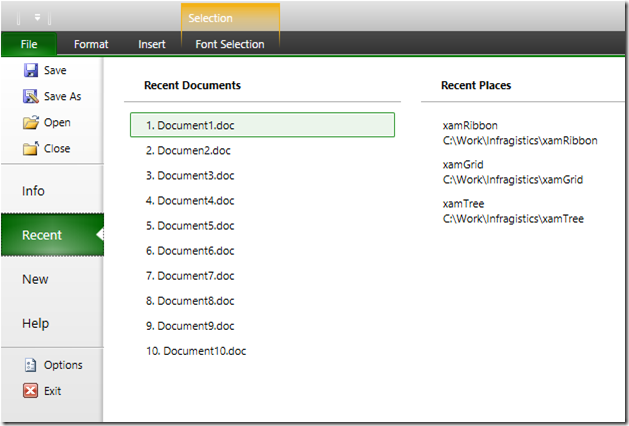 Menu/Context Menu - Enhanced!
Invoke commands that are defined in a ViewModel in an MVVM (Model-View-VewModel) scenario. With improvements to our Menu and Context Menu controls, NetAdvantage for WPF now supports the ICommand interface.
Gantt - Enhanced!
With Save Project to XML functionality, the Gantt control offers greater compatability with MS Project 2010.
Geographic Map - Enhanced!
By partnering with Esri, the leading worldwide supplier of Geographic Information System (GIS) software, NetAdvantage for WPF's Geographic Map becomes a uniquely powerful data visualization control capable of displaying both client-side and server-side data on various sources of imagery. Interact with new geographic map series including proportional symbol series, geographic tile series, high density geographic scatter series, and more. A simplified API supports various geographic imagery providers like OpenStreetMap, Bing Maps, Esri ArcGIS, and Cloudmade maps. Finally the 13.1 release includes a brand new Geographic Map browser sample.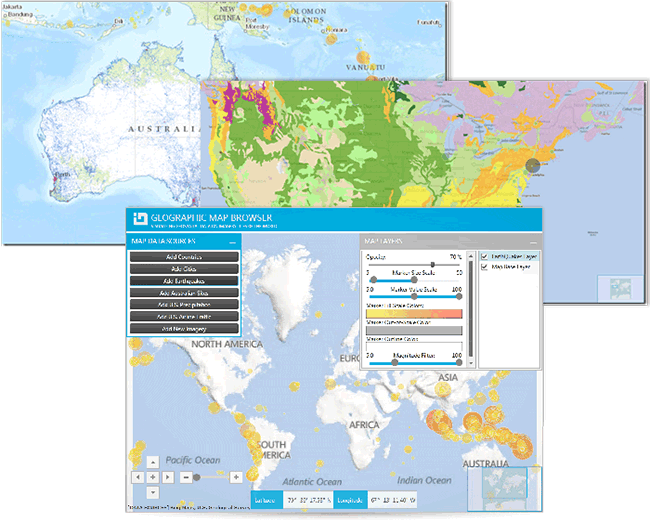 Data Chart - Enhanced!
The Data Chart is Infragistics' star control in our suite of Data Visualization controls. It is already the most powerful, fastest and richest data chart control for WPF developers, but we didn't stop there. Release 13.1 sees the introduction of new features in the Data Chart to improve the experience as to how users interact with their data in their chart – using the mouse or touch gestures. We also continue to strive for the best performance possible, making the fastest XAML chart on the market even faster.
Radial Gauge - NEW! (CTP)
Introducing the brand new Radial Gauge control. Drop it into your applications and web pages, or customize it to your exact specifications (scale, needle, backing, color palette, etc.). The Radial Gauge also supports animated transitions between configuration states for a smooth, animated experience.