Windows Forms ComboBox Controls
Make selections easily from any databound, multi-column data with this powerful Windows Forms combo box full of features like dynamic resizing, suggest mode, editing and more.
Touch Experience
Build more modern applications for tablets and other touch-enabled devices with the touch-supported Combo control. Touch metrics support allows you to resize the control, making elements larger for better interactivity. The dropdown in the Combo also features touch-enabled vertical scrolling via panning gesture support.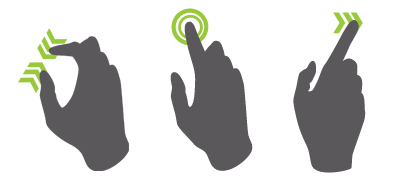 View Sample
Multi-Column Drop Down
Use the combo as a drop down for a single column list of items, or use a multi column drop down combo.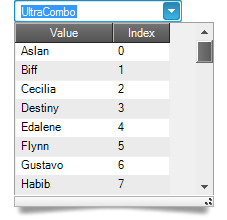 View Sample
Single and Multi-Selection
Use it for a single item selection from a drop down list of values, or enable multi-selection via checkboxes.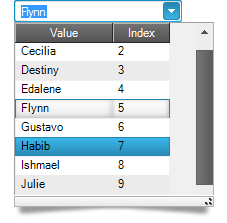 View Sample
Data Entry
Facilitate auto-editing, limiting user selections to a list, and auto-completion modes.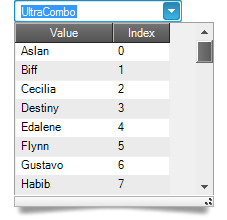 View Sample
Suggest Mode
Filter user choices down to a manageable few with suggestion behavior like that popularized by Google® for Web search scenarios.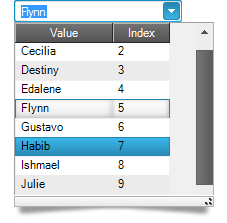 View Sample
Data Binding
Complete data binding support to pretty much any windows forms data storage model using the combo's DataSource and DataMember properties.
View Sample