Windows Forms Splitter
Divide and conquer the user interface to give users total control over the layout of their workspace in Windows Forms. You can subdivide, resize, and even collapse content panes.
Resizing Behavior
Your users can resize application panes in real time by sliding the splitter in either direction, subject to the size constraints you set.
View Sample
Collapse / Restore
Users can instantly collapse or restore to the previous extent an application pane by using the splitter's collapse and restore buttons.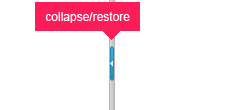 View Sample
Orientation
Orient your splitter horizontally or vertically within the window.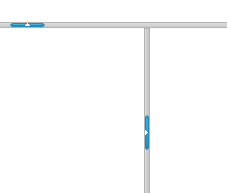 View Sample
Application Styling
Full support for the Application Styling Framework™ means that your splitter will always fit in with your application's global look and feel.