Windows Forms - Grid
Surpass user expectations with the data-driven hierarchical data grid control for Windows Forms whose rich feature set provides Microsoft® Excel®-like functionality that will accentuate your data-centric desktop applications.
Touch Experience
Build more modern applications for tablets and other touch-enabled devices with the touch-supported Grid control. Touch metrics support allows you to resize the control, making elements larger for better interactivity. The Grid also features panning gesture support like vertical, fast, slow, and multi-direction panning and flicking; and multi-gesture support like tap, double tap, tap & drag, and tap & hold. 
View Sample
High Speed Data Entry
Enter data within cells using templates with custom editors that match the column data type. Allow for adding new row and deleting within the grid as well. In addition, validations can be done real-time within the grid cell as the user is entering data within the grid.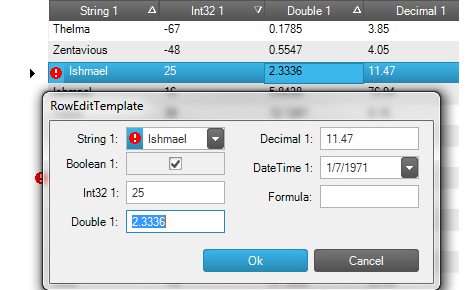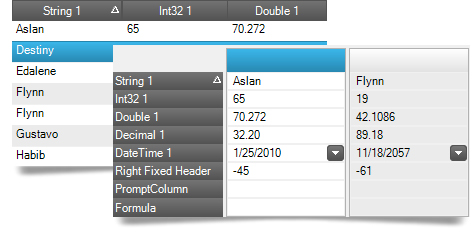 View Sample
Custom Layouts
Unlimited display possibilities are available using CardView or Row Layout designers, split row and column regions.
View Sample
Microsoft Excel Operations
Bring Excel like spreadsheet capabilities to your applications with the UltraGrid control. Supported features include export to Excel, copy/paste to and from Excel, Excel-like formulas with WinCalcManager™, freeze columns and rows, built-in Excel-like column filtering dialog, cell merging, conditional formatting, single and multi-column sorting and much more.
View Sample
Virtual Data
Maximize performance and display an unlimited number of rows and columns using WinDataSource™ to load grid data on demand.
View Sample