Windows Forms Radial Menu
Inspired by Microsoft OneNote, the Radial Menu is a new user interface pattern that optimizes the experience of menu navigation & selection on a touch device.

View Sample
OneNote Familiarity
Give your users the best experience possible with the Radial Menu's familiar Microsoft-inspired user interface.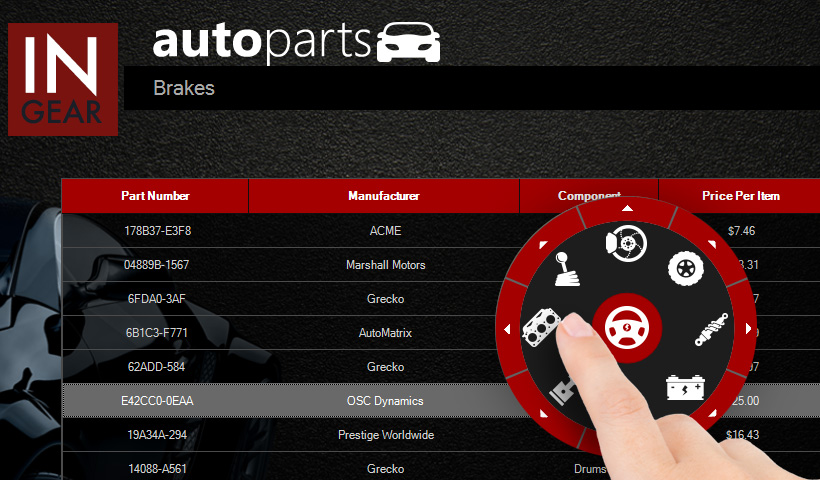 Drill-Down & Navigation
The radial menu contains a hierarchical structure of items, such as font selection or color selection that a user can interact with using touch or mouse input. We've included all of the tools you'd expect in a Radial menu, enabling you to select colors, numbers, use a Numeric Gauge, List or set Font propertie

Easy Styling
Customizing the Radial Menu is easy when you use either the component's properties or the AppStylist, by creating a style library file, which can be saved and used for multiple Radial Menu components.