Management Team
Meet the Leaders Behind Our Vision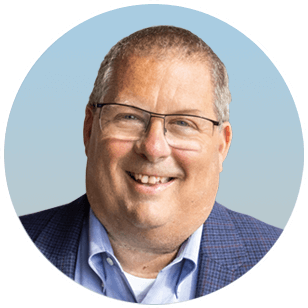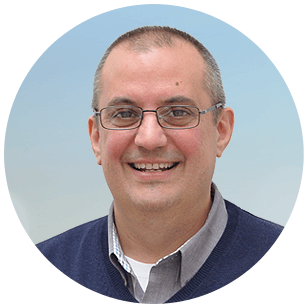 Sr. VP of Developer Tools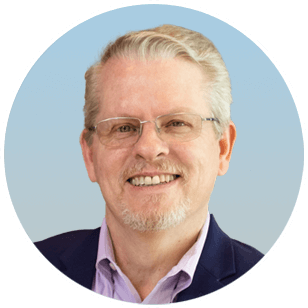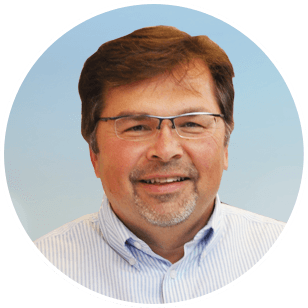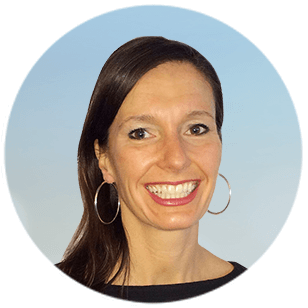 Dean Guida has led his team through decades of technological change, cultivating Infragistics from a small startup in 1989 into a multinational business. Today Dean oversees all aspects of Infragistics' business operations and corporate direction, maintaining a steady focus on delighting the customer and delivering value to the market. With a developer and UX professional community of more than 1.4 million, Infragistics has achieved the highest awards in software development, and Infragistics enterprise mobility apps help more than 1 million users collaborate and get insight and results for their companies.
Jason Beres
Sr. VP of Developer Tools

As the Sr. VP of Developer Tools at Infragistics, Jason and his team spearhead the customer-driven, innovative features and functionality throughout all Infragistics' testing, developer and user experience products. Jason works directly with Infragistics customers around the globe to ensure that their needs are met through our products and roadmaps. He is a former Microsoft .NET MVP, and he is the author of several books on software development, covering topics like SQL Server, C#, Visual Basic, Rich Client and Web Development. Jason is a national and international conference speaker and keeps very active in the developer and UX community. You can follow Jason at @jasonberes on Twitter.
Chris Rogers
Chief Financial Officer

Chris Rogers oversees the finances of the company, including treasury functions, investment policy and monetary controls and movement. In his 15 years with the company, he has overseen the worldwide growth of Infragistics. Chris previously served in positions from controller to CFO for Meridian Emerging Markets, Taratec (Patni Computer Systems), HealthAnswers, and Mobil Research & Development Corp. Chris has more than 20 years of experience in finance and human resources, and is a licensed CPA with a Bachelor's degree in accounting from Texas A&M University.
Phil Dinsmore
VP of Worldwide Sales

Phil Dinsmore drives Infragistics' worldwide sales efforts for all software and services solutions. Based in Cranbury, N.J., he manages sales efforts in the U.S. as well as sales offices in Tokyo, London, and Bangalore, India. Previously, Phil served as Infragistics' Enterprise Mobility sales lead. He joined Infragistics in 2014 after 25 years of sales, sales management, and executive management positions at software companies including Fiserv, KPMG, Business Objects, Protegrity, and Progress Software. Phil has a Bachelor's degree in finance from Villanova University and an MBA from Rutgers Graduate School of Management.
Holly Fee
VP of Marketing

Holly Fee is responsible for executing Infragistics' global marketing strategy across all offices, ensuring the brand attributes are supported in new business pursuits, and reinforced in the marketplace through multiple channels, including, advertising, public relations, digital media, events and sponsorships. She has over 20 years of creative experience launching successful marketing campaigns for clients such as Johnson and Johnson, McNeil, Vistakon, Procter and Gamble, Merck and BP Castrol.
Ed Saunders
VP of Technology Services

Ed Saunders leads Infragistics' IT, IS, Engineering Services, and Consulting organizations. Before joining Infragistics, Ed was a vice president at BEA Systems, Inc., where he created product and field operations and support organizations. A more-than-30-year veteran of the high-tech industry and expert in distributed systems, middleware products, and enterprise applications, Ed has established and run professional services, technical support, pre-sales engineering, education, and field operations to support sales and technical teams. He has also established programs to support domestic and international subsidiaries, partners, SIs, and ISVs.
Doug Haverstock
Managing Director of Sales — Americas

Doug Haverstock is responsible for Infragistics' software and services sales efforts in the Americas. Based in Cranbury, N.J., he oversees the inside sales and strategic account teams. Over a career of more than 20 years in the technology sector, Doug has focused on attaining strategic growth and on building and sustaining strong client relationships. He joined Infragistics in 2015 after managing sales, business development, partner management and professional services teams at companies including Netscape Communications and AOL Inc.
Ken Azuma
Managing Director of APAC/Senior UX Architect

As managing director of APAC, Ken Azuma is a passionate sales leader, UX architect, and technology consultant. He works with customers to provide consultation, mentoring, and training in UX. Ken has more than 15 years of industry experience encompassing UX architecture and UX design, systems development, and IT. He is a Microsoft Regional Director, and regularly speaks to technical audiences about user interface and client-side systems. Ken has a Bachelor's degree in marketing information and a Master's degree in organizational sciences from the University of Marketing and Distribution Sciences in Hyogo, Japan.
Rohit Gaur
Managing Director of India

Based in Bangalore, Rohit Gaur leads sales and operations for all Infragistics software and services in India. Rohit has more than 20 years of experience in sales, building relationships with customers and partners at large multinational companies, small and medium-sized businesses, and Indian government organizations. His career includes roles at Microsoft, Symantec, and Serena Software. Rohit has a Bachelor's degree from Kurukshetra University and a post-graduation diploma from Aptech Institute.
Vincent Nekhaev
Managing Director of EMEA

Vincent Nekhaev leads the Infragistics EMEA organization, managing multilingual sales teams and regional pre-sales resources from the London office. Before joining Infragistics as enterprise account lead for EMEA, he spent 10 years in sales for U.S.-based and European technology vendors including Nastel, Symtrax, and Digimind. Vincent has a Bachelor's degree in economics from Sussex University.
Ben Patipa, MD
VP of Business Development,
Slingshot
As a business leader and serial entrepreneur, Ben brings over 30+ years of senior corporate leadership experience in healthcare, brand development, insurance, financial services, technology, and real estate.
Ben served as a CEO at Tenet Healthcare Corp. in Florida where he led their accountable care organization and healthcare reform activities; Assistant President at Hearx Ltd.; COO at Allianz N.A - Florida; President/CEO at Bravo! Brands, Inc.; EVP at eHDL/Healthnet Data Link; VP Business Development at Reichel Realty & Investments; VP at MonarchFx.
Today, Ben serves as Vice President, Business Development – Infragistics (Slingshot)