Indigo.Design System
True UX design-development collaboration becomes easier and time-efficient with Indigo.Design System and App Builder. The Indigo.Design System uniquely combines UI Kits that map to real UI controls and components, with tooling that delivers unprecedented productivity helping digital product teams go from pixel-perfect design to production-ready code. Anything you design can be turned into real, usable code, simplifying the designer-developer handoff like never before.
60+Components
8Themes to start with
180+Patterns
Accelerate App Creation From
Design to Code
Why Use Indigo.Design UI Kits?
Backed By Real UI Components
Everything in the Indigo.Design System is backed by UI Kits in the most popular tools like Figma & Sketch, with variants of today's most popular design systems like Material, Fluent & Bootstrap with UI controls in Angular, React, Blazor & Web Components.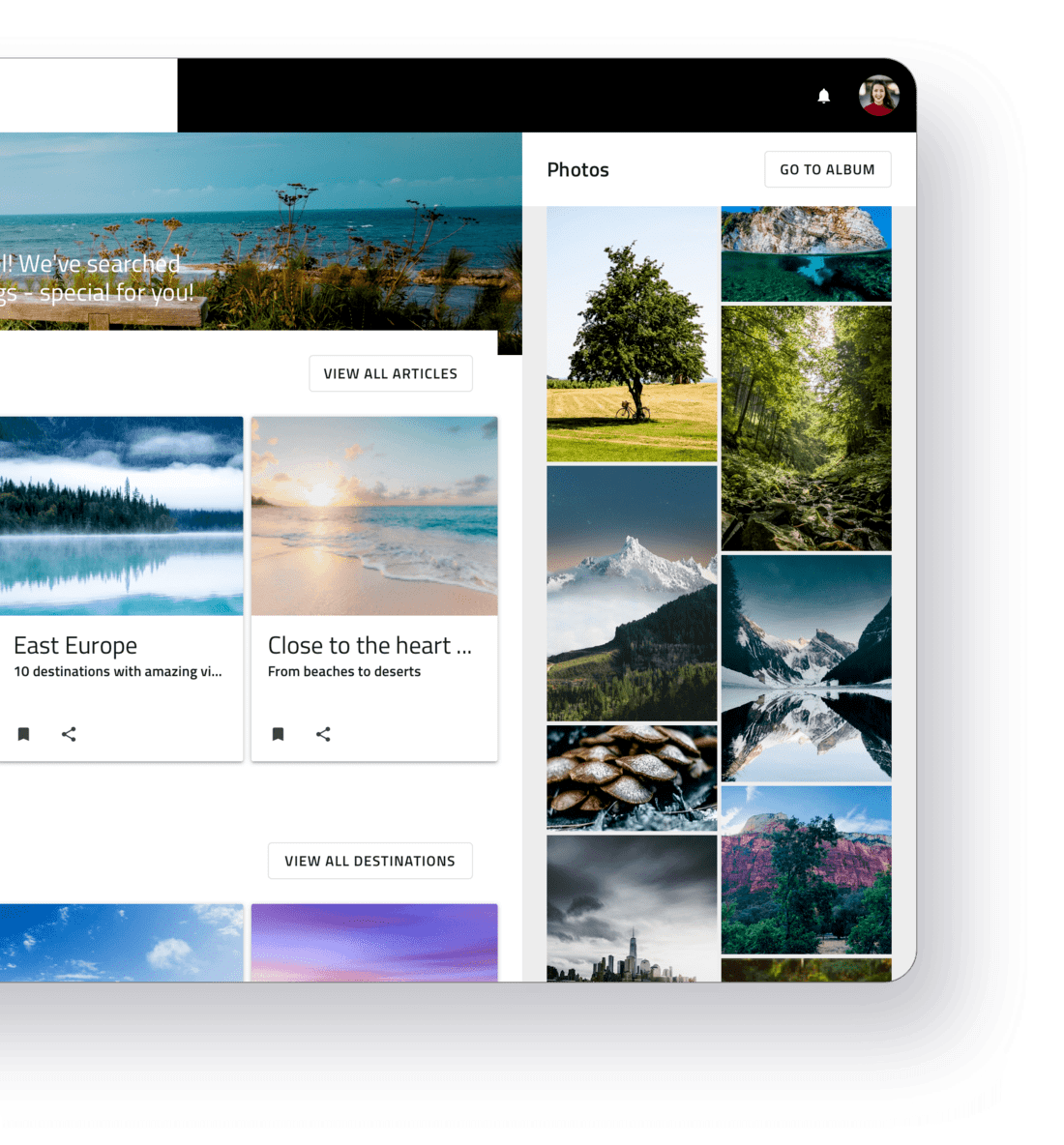 Well-crafted UI Kits for Figma and Sketch
With Indigo.Design UI kits, everything you create uses a design system. All styling specs, including palettes, elevations, typography, display density and themes, match real UI components.
Anything you design with the UI Kits, or simply using the toolbox in App Builder, is fully supported with high-performance, scalable UI Controls in:
Angular
React
Blazor
Web Components
Plus, you get 400+ icons, special colors palettes, 17 customizable illustrations, and so much more.
Themes to Match Your Brand!
With four different themes, in both dark and light versions, you can accomplish any branding requirement with Indigo.Design. Use what's included or use any of the themes as a base and customize for the perfect app experience!
Custom Theme Plugin for Sketch
We all love shortcuts. Increase efficiency by implementing the Indigo.Design Plugin for Sketch to your design flow and optimize the theming processes with just a few clicks.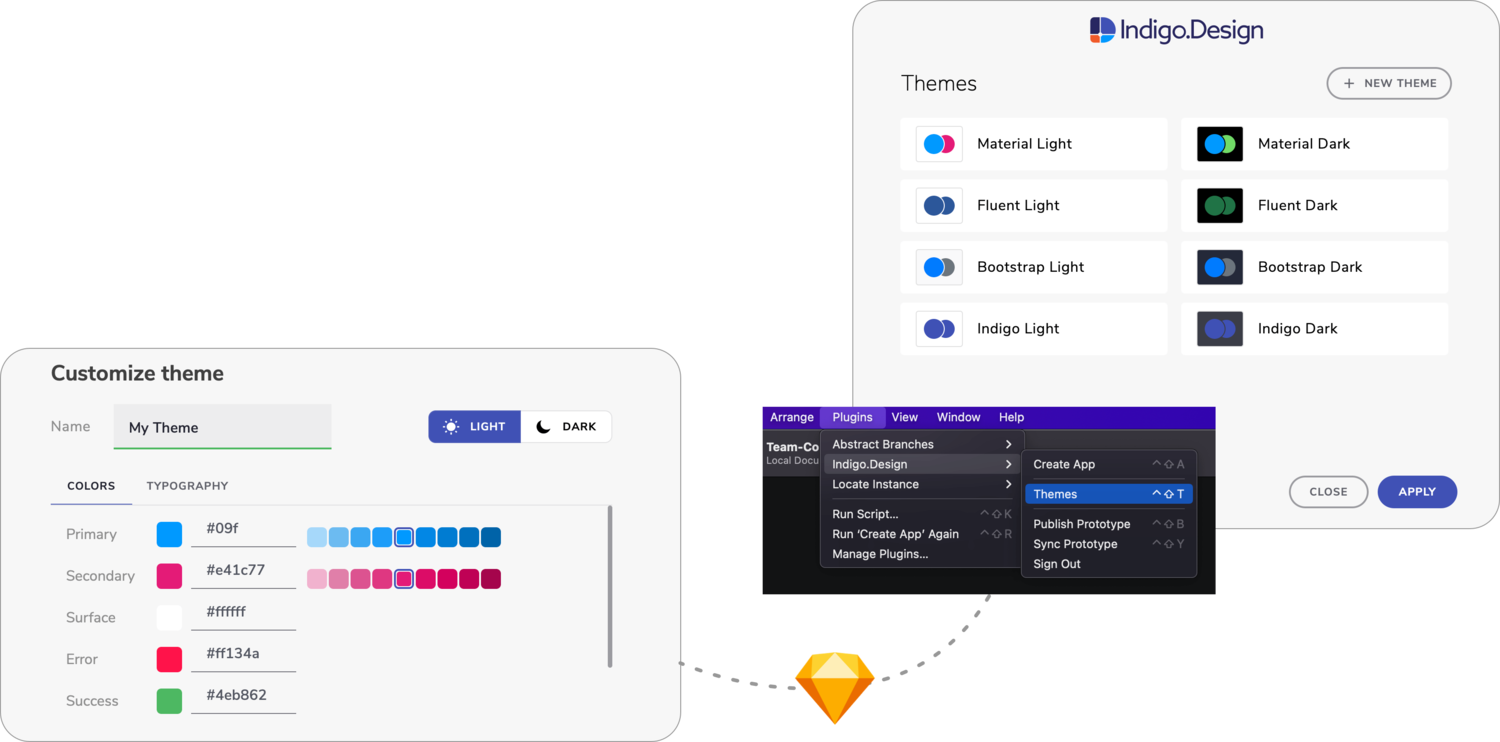 Create Apps Directly from Figma, Sketch and Adobe XD Designs
Go from Design to Code in a single click. Take your designs and craft interactive, responsive apps with real UI components and styling. Use the Indigo.Design plugins directly inside Figma, Sketch and Adobe XD to build apps, with real, production-ready code. Our plugins even deliver custom themes, import images assets, and ensure all components are mapped one-to-one with controls from the App Builder Toolbox.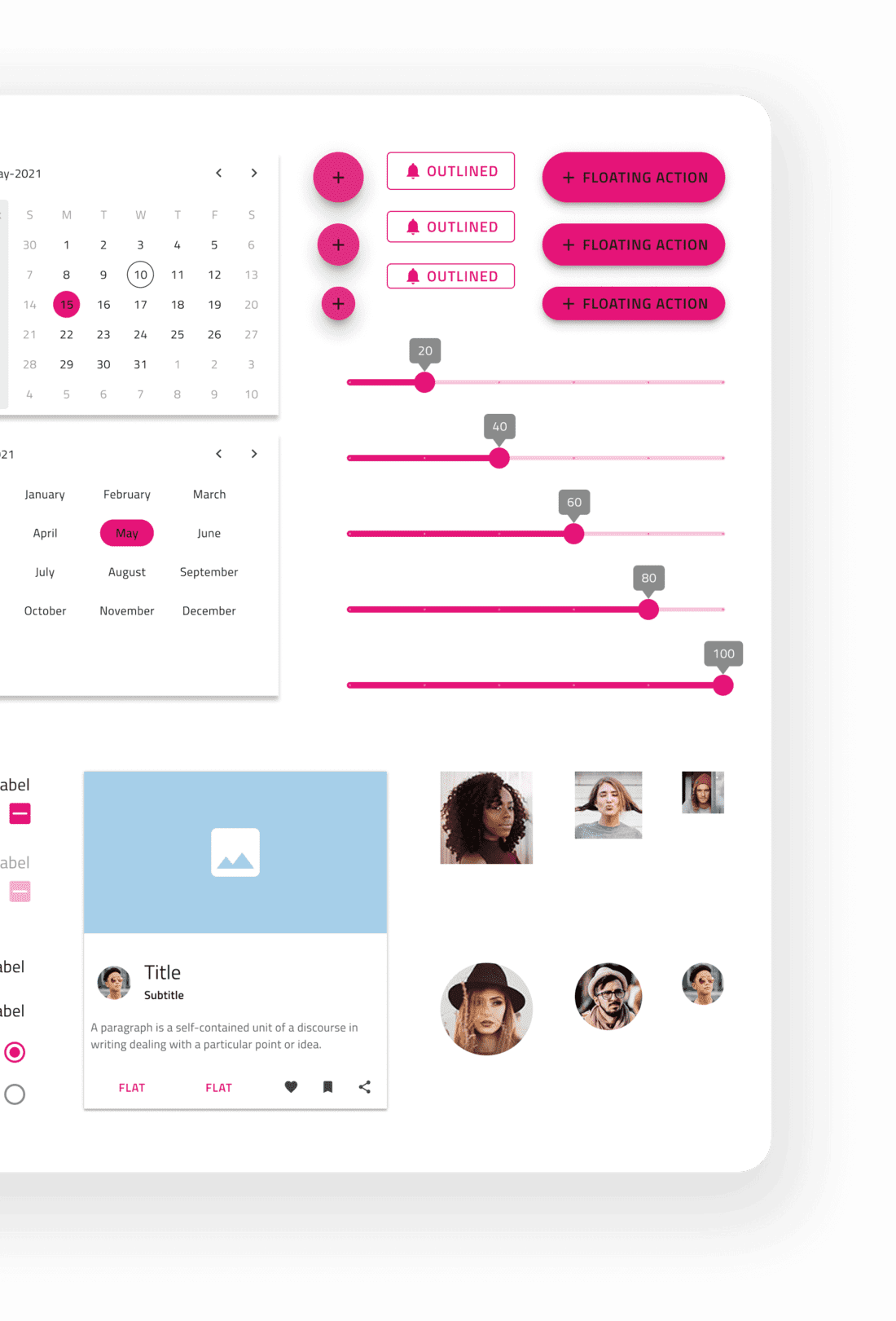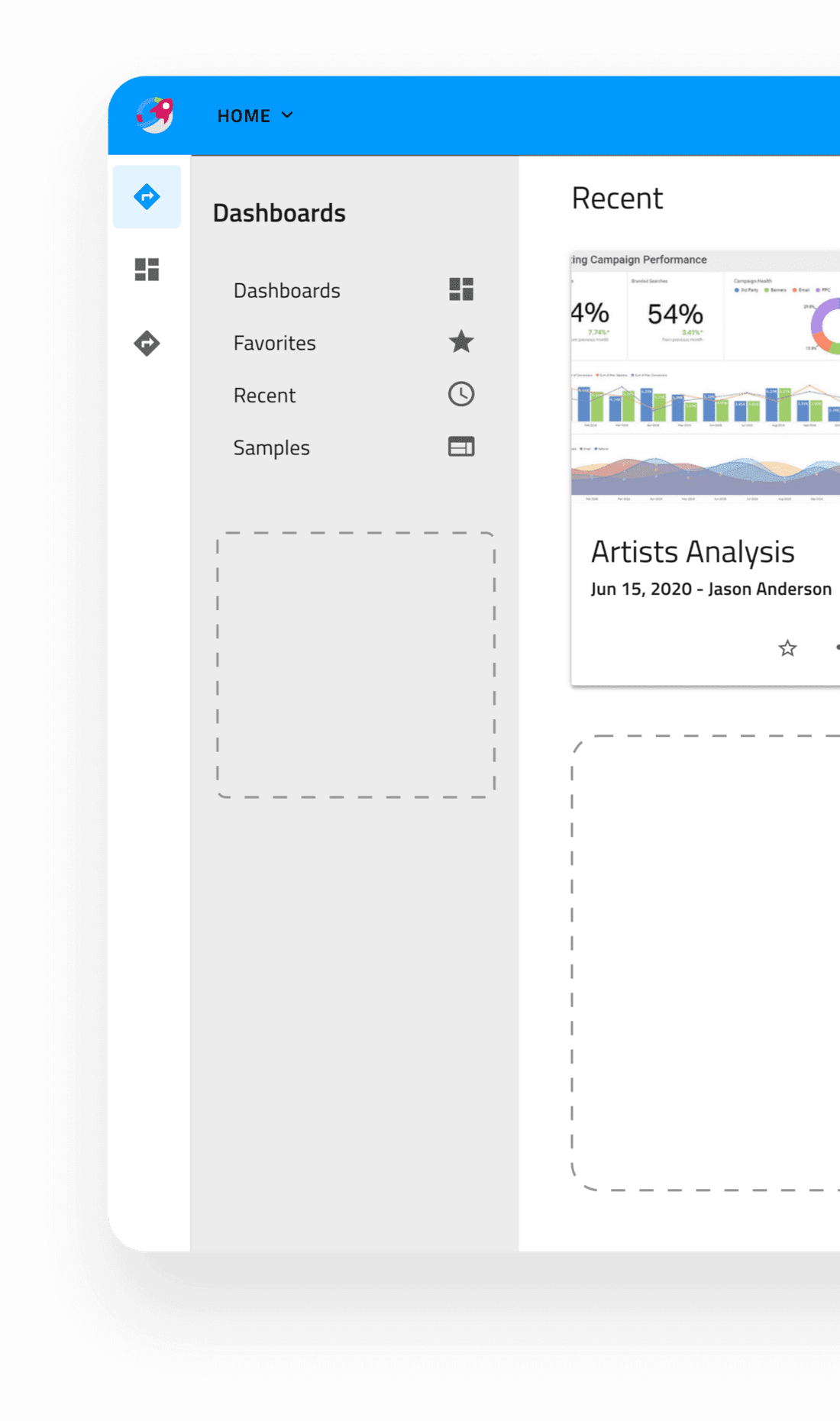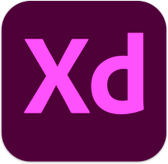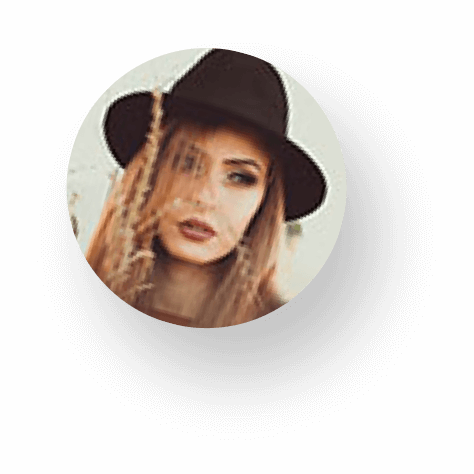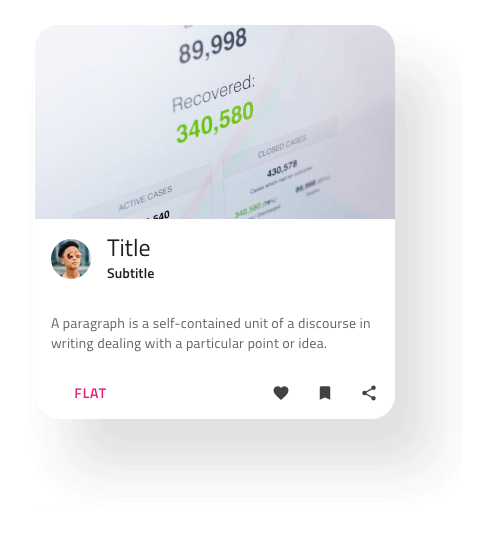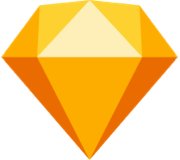 Responsive
Target any screen size effortlessly with patterns that dynamically grow and shrink, so you can create a genuinely responsive Ul environment and fulfill any demand.
Create a state-of-the-art web application with App Builder Design-to-code story directly from Sketch or Figma, bind it to data in the App Builder, and push the code to GitHub in one integrated workflow that brings designers and developers together like never before.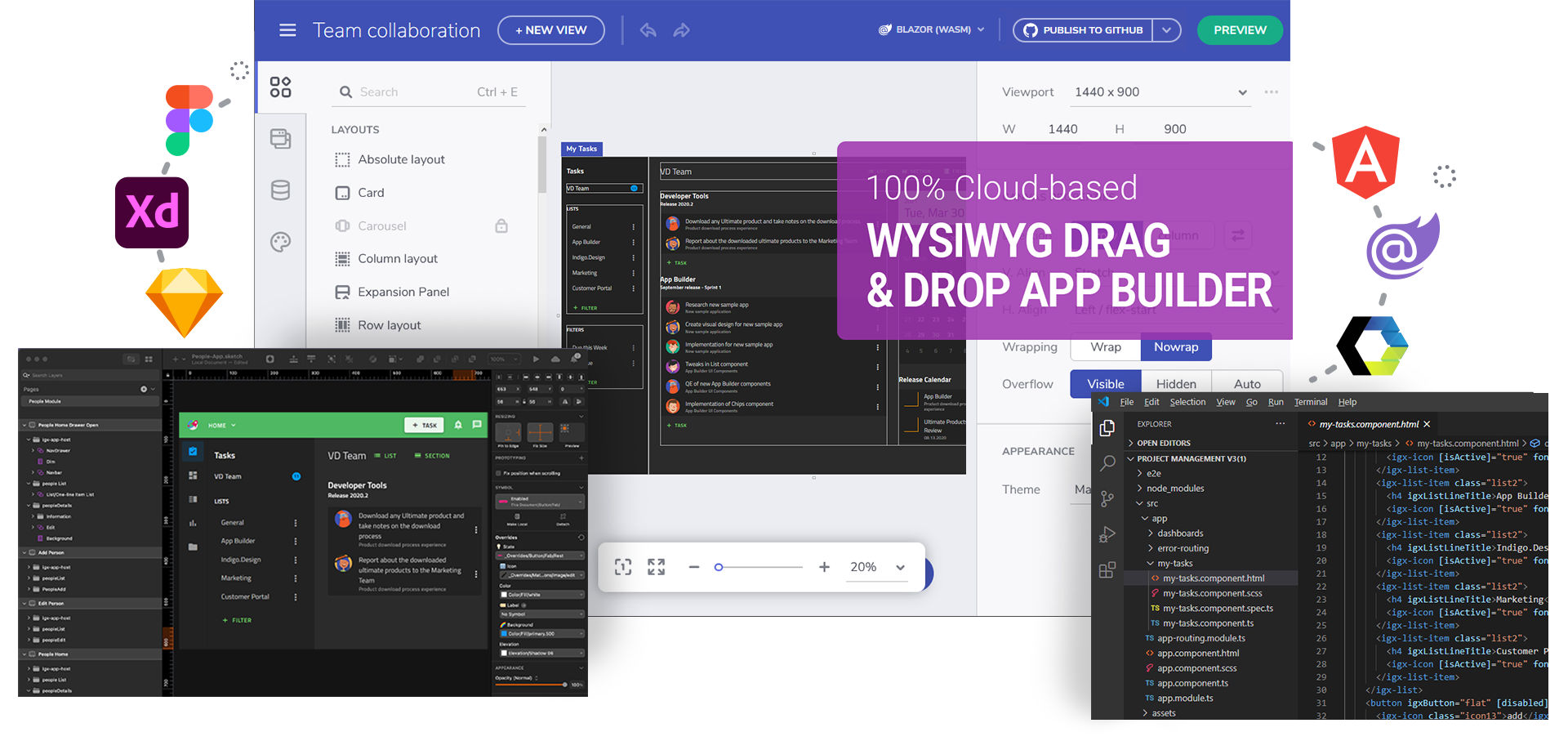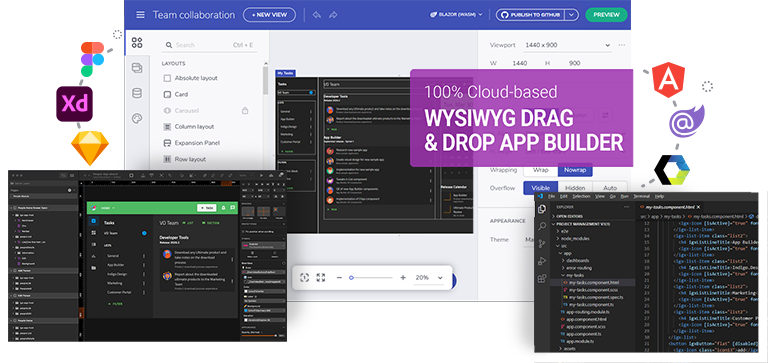 User Testing
Create interactive prototypes with Indigo.Design and perform remote user testing with real users on any device or platform. Get user insights, simplified collaboration with stakeholders, in-depth analytics on users' behavior, and video and audio recordings of the user testing journey.
Latest Release
What's New in Version 3.6.0
The biggest highlight of this version is full support for Bootstrap, Fluent, and Indigo via a dedicated variant of the UI kit for each of the four main themes of Indigo.Design.
New components
New features
New reference apps
New states
Bugs fixed
Try Now