Infragistics Professional
A comprehensive UI components library with enterprise-grade components for desktop, web, and mobile developers.
Includes 100+ beautifully styled, high-performance grids, charts, & other UI controls, plus time-saving productivity tools for developers.
Angular | React | jQuery | Web Components | Blazor | ASP.NET MVC | ASP.NET Core | ASP.NET Web Forms | Windows Forms | WPF | Xamarin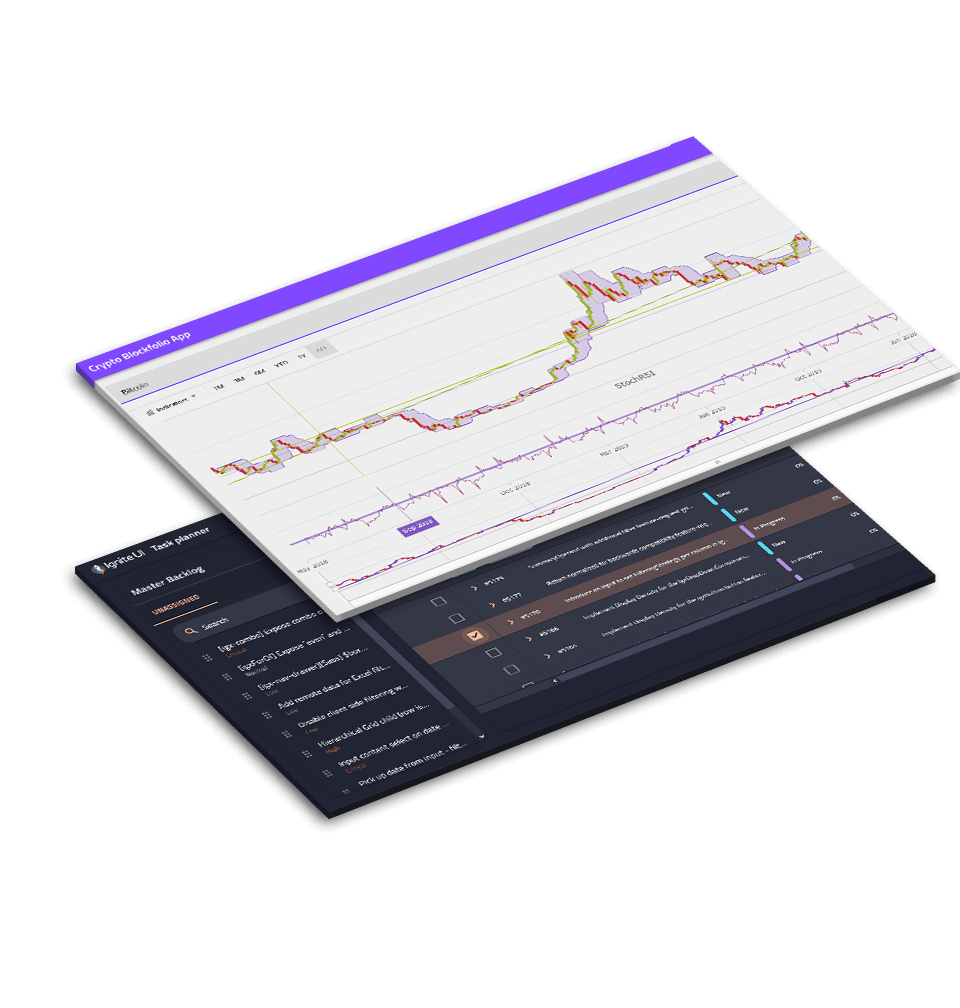 The Professional Developer's Toolkit
See What's Included in Infragistics Professional
Infragistics Professional includes a full set of UI controls for mainstream platforms as well as emerging frameworks
View All Controls

Get the Details For Any Control
Everything you need to optimize user experience (UX) from design to code
We all know how important UX is and the best way to get to a great experience is through iterative and collaborative feedback from users and the team. But the pressures of backlog and timelines get in the way. And it is hard to get pixel perfect from design to code.
Now with Indigo.Design included in Infragistics Ultimate you can go from design to code in minutes. Giving you more time to put in the craftmanship to build the best experiences your customers will love.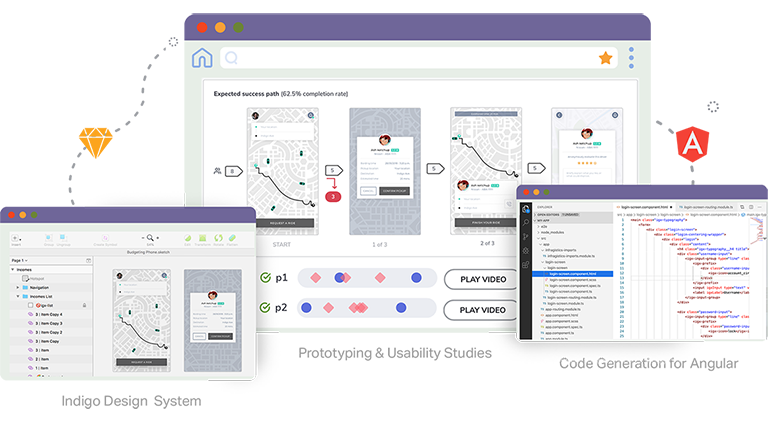 Choose the plan that's right for you!
Best Value
The only complete UX/UI toolkit and design-to-code solution for desktop, web and mobile.
$0
per developer, royalty-free subscription
Multi-year discount
Great Value
The comprehensive UI components library for desktop, web and mobile developers.
$0
per developer, royalty-free subscription
Multi-year discount
What's New in Infragistics Professional 20.1