Powerful prototyping made simple with user videos and analytics.
Available for


Tell better stories with code-free prototyping
Create prototypes with rich interactivity and UI state-transitions. Use built-in UI packs or reusable design libraries to jump start your designs and publish to your cloud workspace to collaborate and view prototypes on any device.
Create your designs for desktop or mobile using a drag and drop designer or import from Sketch

Create UI states to show a user flow, and add transitions using the timeline

Visualize user flows using the interactions explorer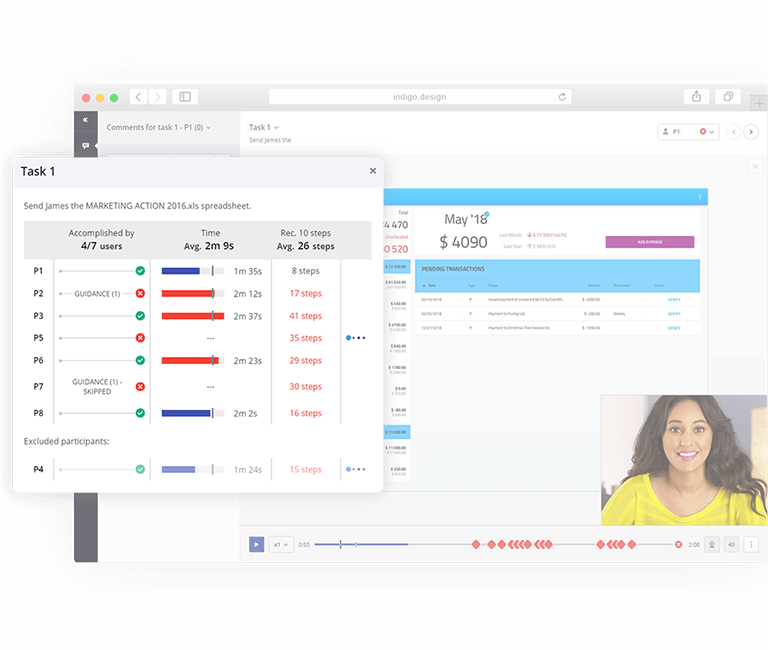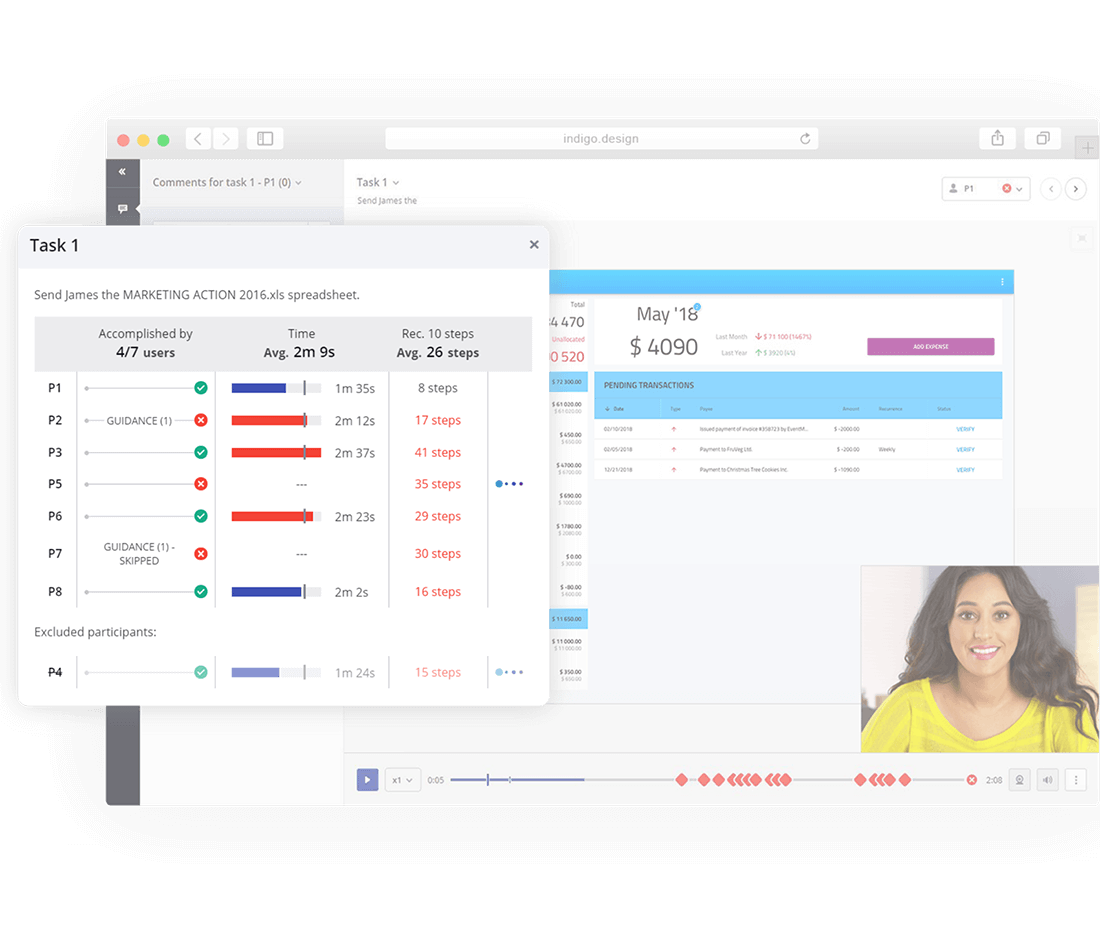 Capture user videos and analytics
Record and watch users interacting with your UI prototypes and get real-time reports, as participants complete tasks. Track task completion time and success rates for each task. Unlimited participants and user videos.
Unlimited user sessions
Record screen with audio
Watch and annotate videos
Task metrics with click map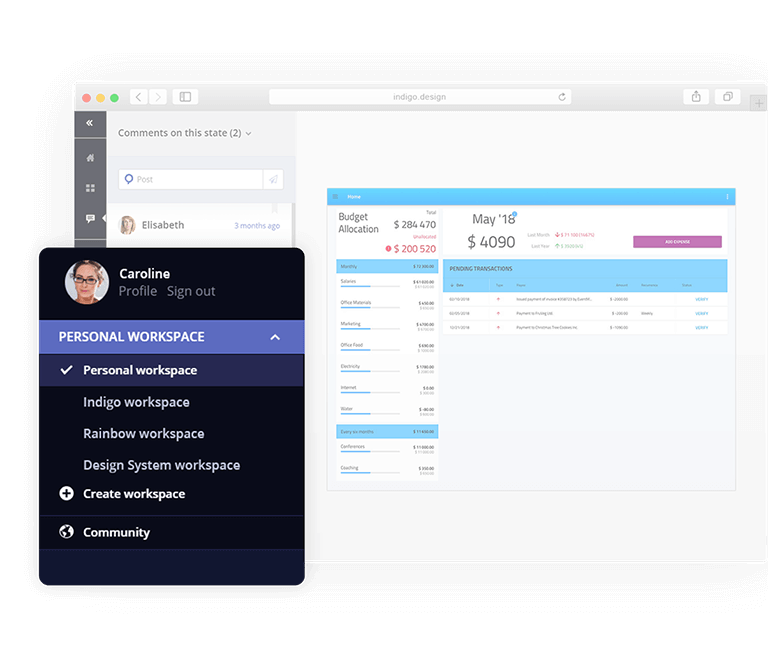 Group collaboration built-in
1-click publishing to share and view prototypes on any device. Work together with group workspaces and stay in control with comments, notifications, and version history.
Simple link based sharing
Commenting w/ notifications
Organize as groups or projects
Version history for prototypes

On-Premises Security and Administration
Indigo.Design On-Prem delivers the entire cloud.indigo.design experience on your private network or cloud. Add in LDAP-based administration for seamless user and security policy integration.
Prototype gallery
Get started with the best UX prototyping and mockup tool in the market by downloading preset prototypes in Indigo.Designs gallery.
View all
Learning library
Get Started with the resources you need to create amazing user experiences.
View all
Looking to go from design to code?
See how you create elegant and consistent designs in Sketch using the Indigo Design system, create prototypes in the cloud, and then generate code for Angular apps using Ignite UI for Angular.
Learn About Indigo.Design
Don't stop with prototypes. Get it in the hands of real users with our 1-click sharing and the ability to view prototypes on any device. Harness the power of the Indigo.Design cloud for recording user sessions and task analytics.
Use our Essential Plan for free or upgrade to the Professional plan starting at $25/mo.
Get it for Free
Compare Plans