Simplify User Testing - Get Actionable UX Insights Before You Code
Indigo.Design makes user testing easy.  Quickly test new or existing designs, prototypes, and apps with real users, on any device or platform.  Get user insights and optimize usability before writing any code, ensuring your apps shine with the best UX possible!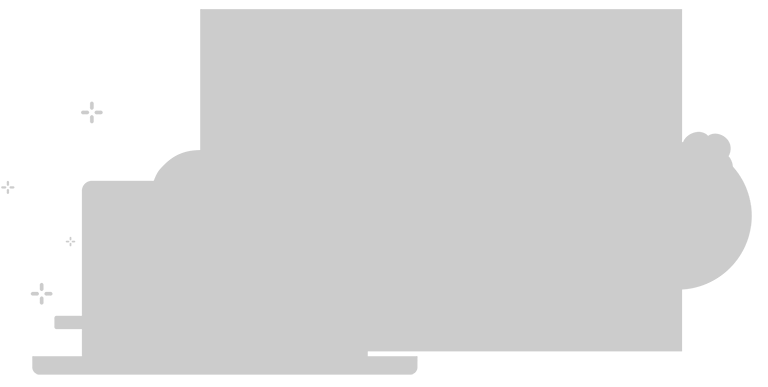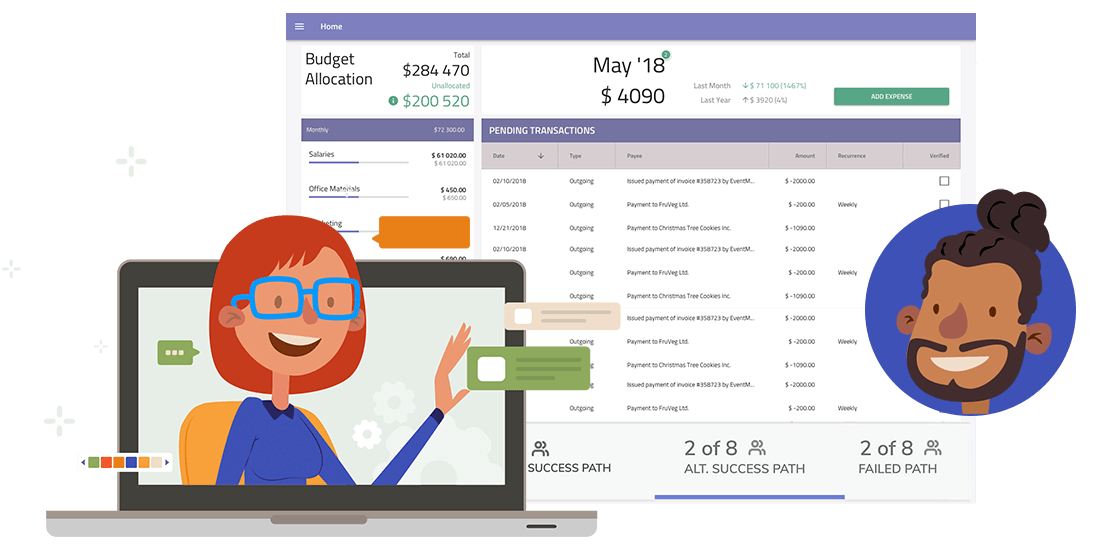 Maximize The ROI of Your Investment in UX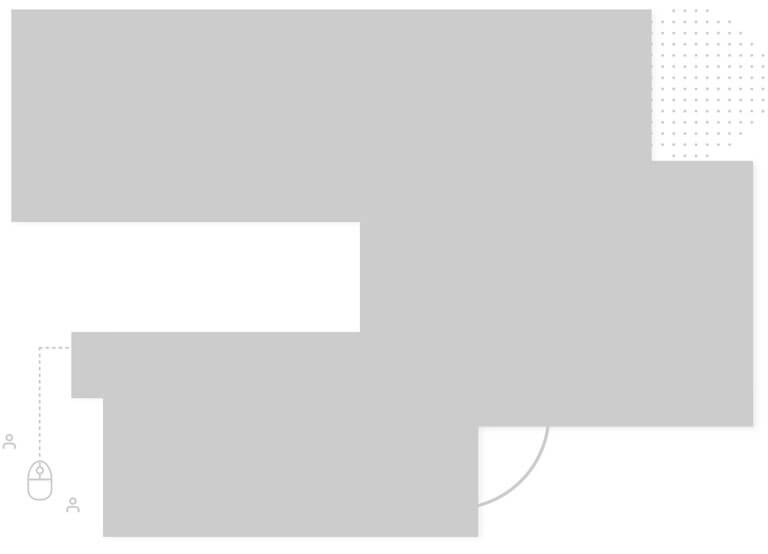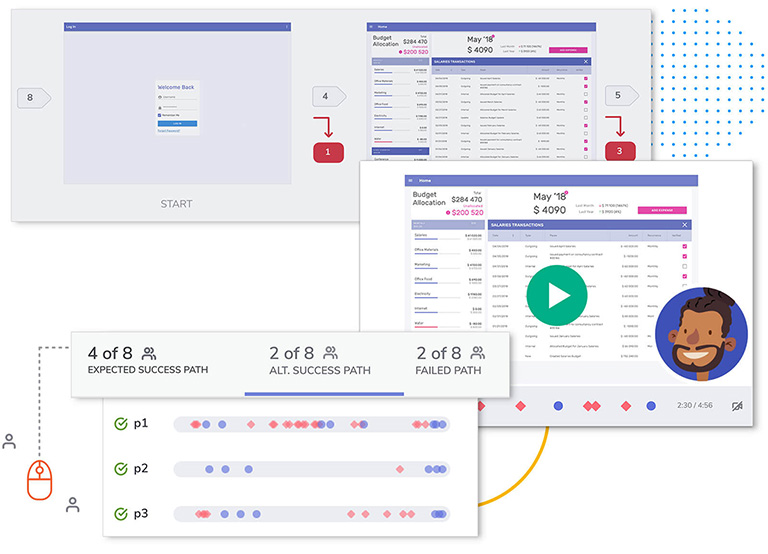 According to Forrester Research, every $1 invested in UX results in a return of anywhere from $2 to $100*. But despite that, only 55% of organizations conduct any user experience testing.
Why? User testing is often viewed as too costly, time consuming, and complicated to fit within timelines and budgets. But it doesn't have to be.
Indigo.Design makes it easy to test usability and improve your UX. With tools to create and execute remote, unmoderated user tests, analyze user data and journeys, and deliver real insights into user behavior and preferences. And with a fixed cost per user and unlimited tests, Indigo.Design won't break your budget.
3 Easy Steps to Get Started With
User Testing
1. Quickly Create and Set-Up a Remote,
Unmoderated User Test
Whether you are testing the usability of a new design, prototype, or an existing application, Indigo.Design makes it easy to get started. Watch the video to learn more about the test editing interface, where you can quickly define and script your test.
2. Invite Users to Participate in Your
Unmoderated User Test
Once your test is created, inviting users to participate is easy. Just share the link to your test and users can access and participate using any device. Users can opt-in to allow video and screen capture or not, based on their preferences.
3. Observe Users, Analyze Usability Test Results and
Gain User Insights
Once users begin testing, you can immediately access data and insights using the test analystics tools within Indigo.Design. Here you can view data and insights regarding usability and user experience (UX) for any design, prototype, or application that you have tested.
Included in the User Testing Analytics:
Test Analytics Overview - Get key insights including the test success rate, total number of users who accomplished each task with your test, and the average time spent on each task during your user test.
Completion Funnel – Observe an aggregate representation of the expected user path, as well as the actual paths users took while trying to complete each task within your user test.
User Segments – Gain additional insights by automatically segmenting users based on whether what actions they took and whether they complete a task.
Participation Details Table – Dig deeper and overserve session details for each individual user, including and video, voice and/or facial images captured during the test.
There isn't any prototyping tool with this kind of animation capabilities. The best for the money. There is a lot of intuitive features for interactive prototyping, usability testing, and collaboration. You can copy/paste your designs from Sketch and animate your interactions in any possible way.
Indigo is a great replacement to wireframing and prototyping tools like Axure and Balsamiq. Ability to create interactive prototypes with animations quickly and also to sync with Sketch to reuse artifacts. We are also starting to include usability testing in our workflows.
I have worked in Balsamiq and made the switch to Indigo and LOVE the enhanced features.
Extremely easy to design and setup interactions. Testing is a breeze! The training videos are GREAT!










Professional
$39

/mo

per user
Or $399 /yr (includes 15% discount)
Powerful, rapid prototyping for unlimited web, mobile, and desktop prototypes in the cloud, with built-in usability testing, analytics, video replays and group collaboration.
Enterprise
$99

/mo

per user
Or $999 /yr (includes 10% discount)
Everything in PROFESSIONAL plus:
Indigo Design System for Sketch with components and UX patterns, Angular UI framework (Ignite UI), and code generation from prototypes.
Everything in PROFESSIONAL plus:
Secure, on-premises prototyping, collaboration, and usability testing with video replays.
Includes one server.
Request a Demo of Indigo.Design
Indigo.Design is a complete design-to-code system – integrating prototyping, usability testing, and code generation. To request a demonstration, please complete the form below and a member of our team will follow-up to confirm and schedule at a date and time that will work with you.