Design Pages Like Never Before
This WYSIWYG Web-based page designer makes it much easier for you to get started on your next generation line of business modern Web apps with Ignite UI.

Being lost, not knowing what options a Web component has, or having to hand-code everything manually is a thing of the past, thanks to features like a fully loaded jQuery/HTML5 component toolbox and an easy-to-use component editor.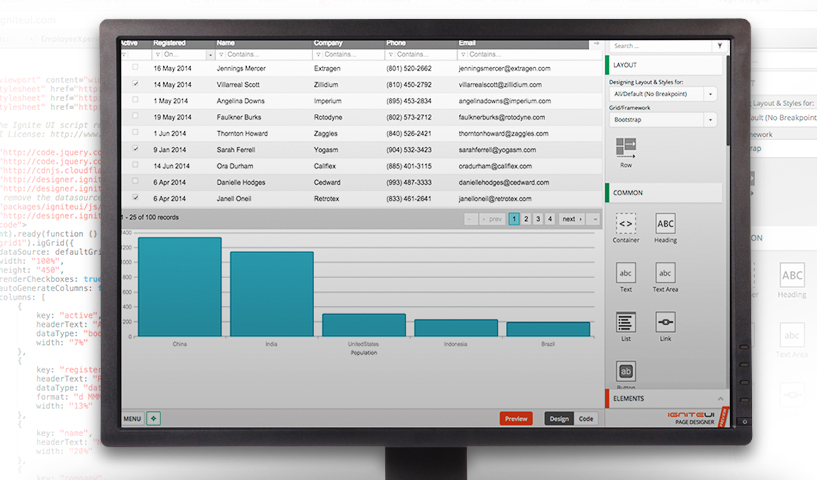 User-Friendly & Responsive
Responsive Web Design (RWD) is the most popular technique for grappling with the complexity of being able to support a broad range of devices. To help with this modern web development challenge, the Page Designer comes with a few helpful RWD features, including a Bootstrap grid framework, RWD CSS breakpoint visualizer editor, and an Add/Edit class for current breakpoint.