Find Developer Tool Partners
Developer Tool Partners, Resellers and Distributers
Infragistics Developer Tool Partners create flexible, cutting edge solutions for their customers using Infragistics' UI controls, prototyping tools, and UX expertise. We strive to provide the right engagement model for each of our partners so that the solution delivered to the customer is seamless from both a technical and financial standpoint.
Looking for Enterprise Mobility Partners? click here.

distributor

reseller

Gold Partner
ComponentSource


Today, we offer the world's best collection of labor saving software through our eCommerce Web Sites; carrying over 10,000 SKU's from 250+ Publishers. We have offices in the USA, UK and Japan supporting over 125,000+ Customers, in over 180 Countries.
You can talk to our multilingual Customer Services representatives 24 hours a day, Monday to Friday, using one of our 49 toll free numbers or via our online Live Help service. We speak English, French, German, Italian, Spanish, Portuguese, Japanese, Korean, Cantonese and Mandarin and offer impartial sales support and first line technical assistance.
[...]
www.componentsource.co.jp

Shoeisha

SEshop.comは、プログラマー、エンジニアからビジネスユーザーまで、コンピューティングに関わるすべて人のためのオンライン・セレクトショップです。 翔泳社の出版物をはじめ、各種セミナーのチケット販売はもちろん、特に開発者向けのソフトウェアについては1,500点という品揃えを誇ります。
www.seshop.com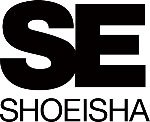 XLsoft KK Japan

XLsoft Corporation is a leading software distribution and localization firm of developers' software products for the Japanese and Asian market. Founded in 1987, XLsoft is headquartered in Irvine, California, and prides itself in being a brand name in
the International software industry.
[...]
www.xlsoft.com