Business-Minded jQuery Dashboards and How to Build Them
Get ready to see your business statistics in a whole new way, with our Marketing Analytics dashboard. Built with our jQuery controls, this application is more than just visual data; it's actionable data. And we've got everything you need to create one for yourself: webinars, source code, how-to-videos, and more.
It's time to get coding!
Ready to build an eye-popping marketing dashboard of your own? Get the source code now and dive right in! You'll see how we used our jQuery map, data chart, bullet graph, data picker and doughnut chart controls to tackle specific analytical challenges – but don't worry, this sample app is fully customizable and ready for you to explore. Just fire up Infragistics Ultimate to discover the full capabilities of the product (you can get a free trial here), and get coding!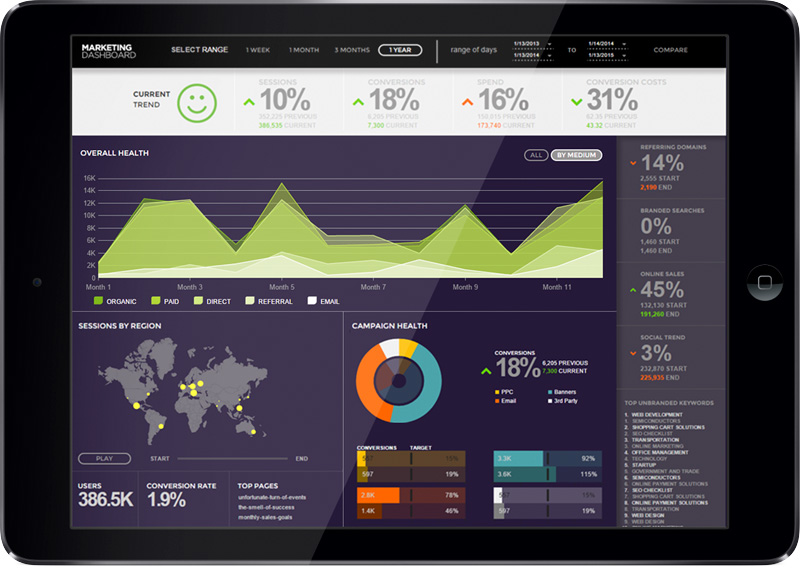 Get Started on your dashboard with our How-To-Videos
Our easy-to-follow video tutorials are packed with everything you need to get your app up and running. Take a look!
Getting Started with the jQuery marketing Dashboard
Building a jQuery Chart for a Marketing Dashboard
Customizing the Infragistics jQuery Map
How-To-blogs