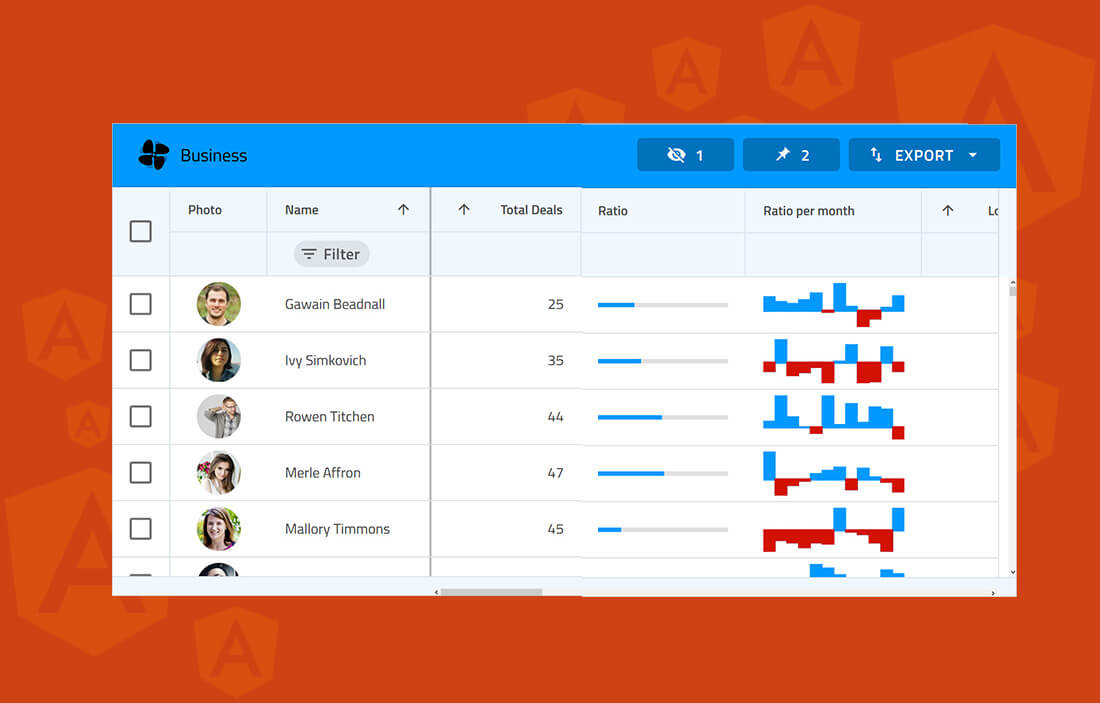 Getting Started with Angular Essentials Tutorial
Angular is a widely used web application platform and framework created and maintained by Google. It serves as a total rewrite to AngularJS and the "Angular" name is meant to include all versions of the framework starting from 2 and up.
TypeScript is the core of Angular, being the language upon which Angular is written. As such, Angular implements major and core functionalities like TypeScript libraries while building client applications with additional HTML.
For a variety of reasons, Angular has grown in popularity among developers. It is easy to maintain with its component and class-based system, modular building, hierarchical structure, and simple, declarative templates. Furthermore, its cross-platform capabilities are advantageous to enterprise and SMB developers, including its speed with server-side rendering.
This Quick Angular Essentials Guide will go over the essential pieces of Angular and the main concepts behind working with the ever-growing platform for web-based applications.
What Is the Difference Between Angular and AngularJS
In the past, you might have worked with or at least heard about Angular and AngularJS. But there are a few main differences between Angular vs AngularJS that you must know about:
Modularity - More of Angular core functionalities have moved to modules.
Hierarchy - Angular has an architecture built around a hierarchy of components.
Syntax - Angular has a different expression syntax for event and property binding.
Dynamic loading - Angular will load libraries into memory at run-time, retrieve and execute functions, and then unload the library from memory.
Iterative callbacks - Using RxJS, Angular makes it easier to compose asynchronous or callback-based code.
Asynchronous template compilation - Angular, without controllers and the concept of "scope," makes it easier to pause template rendering and compile templates to generate the defined code.
Angular Ivy
Ivy is a rewrite of Angular rendering engine. With Ivy, components can be compiled independently of each other. This improves development time since the application will only recompile the components that changed. If you are a library or application author, please check https://docs.angular.lat/guide/ivy for more details and recommendations on achieving compatibility between an old/new Angular engine.
Tree Shaking
Ivy is designed to use tree-shaking which improves the management of Angular components. It ensures that unused code is not included in a bundle during the build process which results in smaller size of the application. Smaller bundles mean faster startup time. Code splitting optimizes the bundles even more.
Locality
Now each component can compile independently with its own local information that rebuilds significantly faster because it is not compiling the entire Angular app, but only those things which were changed.
Lazy Loading
With Ivy, we could lazy load components without requiring AngularNgModule. Also, the packages that are used by a lazy loaded component are bundled into lazy-loaded chunks.
Globalization
Locales don't need to be registered at compile time. Instead, they can be dynamically loaded at runtime and support multiple languages with a single application bundle. Which means if you want to change language, you don't need to restart the application.
Debugging
Ivy provides new features to Debug mode and makes improvements in the stack trace, which brings much more information about where an error comes from.
Faster testing
With the new implementation of TestBed in Ivy, it avoids recompilation between tests unless a component has been manually overridden. This leads to 40 -50% boost in test speed.
Continue Reading
Fill out the form to continue reading.