Test Automation for HP UFT
WPF and Windows Forms
Reduce testing time, increase productivity, and guarantee a higher-quality product with Test Automation for HP UFT.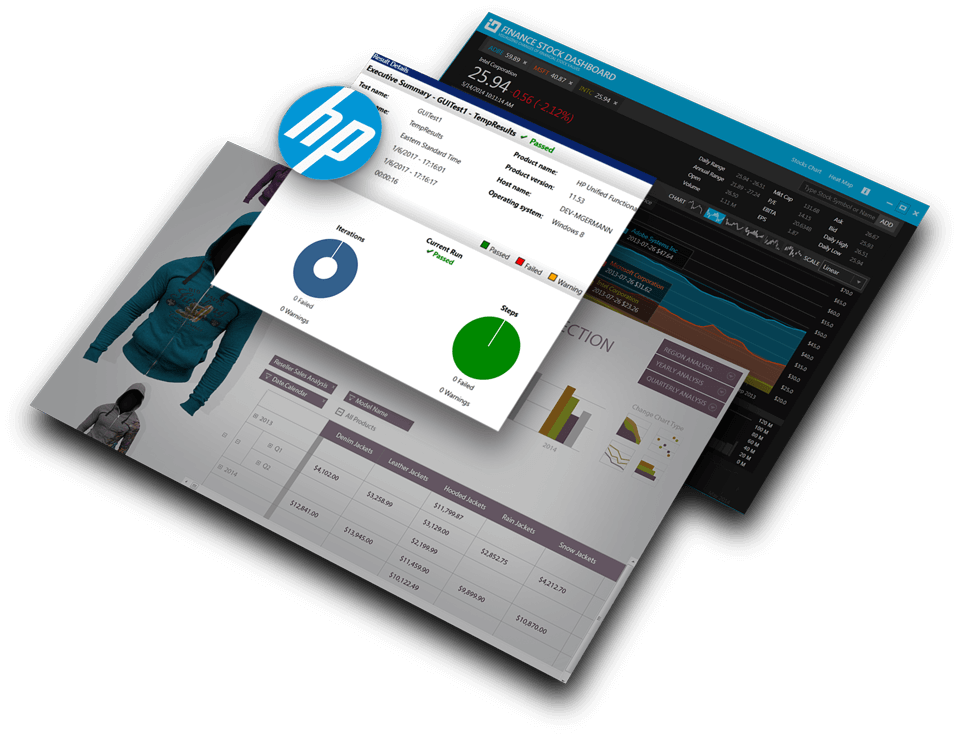 Automated Testing of Your Windows Forms or WPF Apps
User Interface testing can be a painful process that often leaves you either tediously writing custom test code or not testing the user interface at all. This leaves your applications open to failure–a dangerous risk to take in today's market. See What's New in Infragistics Test Automation for HP UFT.

Seamless Integration with HP's Unified Functional Testing
When teamed with HP Unified Functional Testing (UFT), Infragistics test automation toolsets condense your quality assurance timeline and make it easy to deploy higher-quality Windows Forms and WPF applications faster, with less cost and risk.
Integrates Seamlessly
Test Automation integrates seamlessly with HP's user-friendly software that comes with its own custom IDE designed specifically for testing.
Easy to Code and Follow
Test Automation coding is in a slimmed down version of VBScript, which is easy to code and follow.
Intuitive Design
Test Automation visible properties are streamlined to show those that are most useful to the tester, and the recorded methods are generally intent aware.
Follow us for the latest news and updates