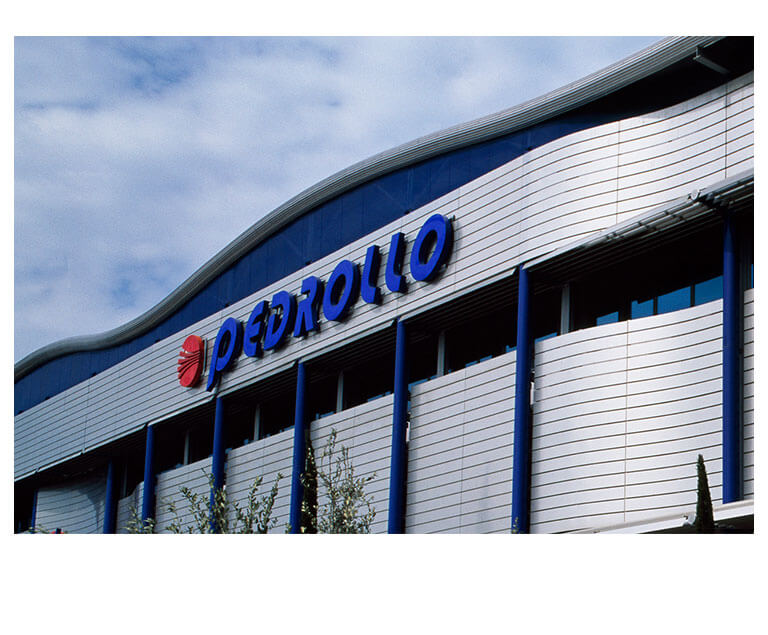 Pedrollo S.p.A. Keeps Data Flowing Worldwide With WPF
When Silvano Pedrollo visited Dubai in 1974, he began to understand what the economic, social and industrial ramifications would be of a world where water costs more than oil. Only by bringing water to the area could the town become the metropolitan oasis it is today.
After meeting with local businessmen and officials, Pedrollo decided: the mission of his company would be to collaborate with firms and authorities to ensure everyone, everywhere could have ready access to clean water. The trip led to the establishment of one of the world's leading electric water pump producers — Pedrollo S.p.A.
Read the Full Story
The Challenge
In the more than 40 years since, Pedrollo's company has never stopped innovating. Beyond its products, the development of more efficient processes is also critical to the company's continued success.
Product innovation keeps Pedrollo pumps in high demand, but the company also works to control costs and increase quality through automated production processes and by creating new efficiencies throughout the organization — including the company's worldwide sales, customer service and marketing functions.
Pedrollo relies on a widespread distribution network that engages with resellers all over the world to market its pumps to customers for civil and industrial use. Operating in a global market presents challenges in the water utility industry. Not only are millions of people relying on the company's products — but laws, rules, processes and protocols vary across regions, often dramatically. To serve this continually evolving customer landscape, Pedrollo needed a better way to deliver information to the field.
The Solution
In an effort to wring costs and increase efficiencies from this global sales and customer service organization, the company turned to Infragistics to build a new approach to CRM, transforming an ad hoc system of siloed software and manual, paper-based processes into mobile information on demand for field sales and marketing staff worldwide.
Before implementing the Infragistics solution, much of the company's CRM, product and sales data was not immediately accessible. Customer service and sales agents were forced to spend valuable time searching for information across several disparate systems.
Pedrollo used charts and grids in Infragistics Ultimate UI for WPF, combined with their own development methodology, to unify software and hardware systems. The resulting solution contains an entire spectrum of business information — sales and revenues, payments and credit, technical and production data, geographical trends, procedures and workflows.

The Benefits
Pedrollo was able to accomplish this integration and develop an enterprise application solution in a very short timeframe. Since deployment, the solution has become a key element of the company's business.
With a mix of CRM, marketing and ERP combined into one solution, employees have information they need at their fingertips: financials, geographical information, products purchased, performance comparisons from year to year, payments and more.
With the success of Pedrollo's first Infragistics solution, the company is looking at other ways the technology can be used to enhance the business and create even more efficiency — this time in manufacturing processes.

Create Your Own Success Story
Infragistics Ultimate
UI frameworks, controls, and productivity tools for building high-performing web, mobile, and desktop apps.
Download Trial
Contact Us
Find out how we can help make your next project successful.
Contact Us