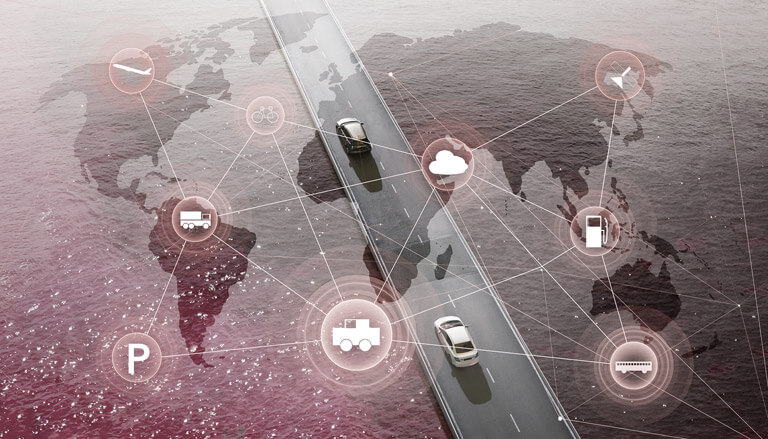 PTV Builds Solutions for a World That Moves
As the world heads toward 9.7 billion people by the year 2050, urban density continues to climb, straining already overloaded city infrastructures. This increased population means more cars and trucks stuck in traffic, making transportation a bigger challenge than ever.
For companies in logistics and shipping — with e-commerce adding heavy volume while also shaving their increasingly thin margins — keeping people and goods on the move is a matter of survival.
That's where PTV Group comes in, developing transport logistics, traffic planning and traffic management software solutions for fleet companies, owner-operators, public transport operators, cities, and public authorities in more than 120 countries.
Read the Full Story
The Challenge
In the logistics business field, PTV's algorithms facilitate route calculation, planning, and optimization — finding the best routes, keeping fuel consumption in hand, complying with transport laws and regulations, eliminating empty runs, and in the process, helping companies to best compete in the market. The PTV portfolio ranges from software for scheduling transport routes and trips to distribution planning and fleet management, including truck navigation and even a truck parking app.
In the software world, nothing is static and products are always being improved. Indervoort and his team are continually planning new functionalities and new use cases to keep PTV Map&Guide internet on the cutting edge and provide rich functionality for customers.
Indervoort is not only responsible for the product management, but also for the design of the solution — and for that, he's turned to Infragistics Indigo.Design.
The Solution
PTV Map&Guide Internet is a transport route planner that also provides the ability to calculate costs, wear and tear, tolls, driver salaries and more. For drivers, owner-operators, and dispatchers of transport companies, PTV Map&Guide internet provides real-world intelligence to plan more efficient routes and delivery schedules and to better handle their costs and potential profitability.
Indervoort first started designing PTV Map&Guide Internet and other PTV products using traditional flowchart and diagramming software and soon realized their limitations. The design process involved stitching together screenshots with objects representing workflows and then describing the desired layout and back-end functionality in writing for developers.
Since developers were working from written descriptions, and since each person has a different approach for developing front ends, Indervoort would frequently see functionality come through that he didn't design, inconsistencies in layout, and other surprises.

The Benefits
Indervoort says the ability to rapidly iterate on design is especially important in an era when there are so many platforms and devices.
His work with the platform has been such a success that Indervoort's colleagues across PTV have begun to explore and use Indigo.Design as well, including those in product development and other product managers doing mockups for their latest designs.
"Interaction design is getting more and more important with so much software in the world," Indervoort says. "For us, it's a huge advantage to have a tool like this for interaction designers, that was created with the users in mind."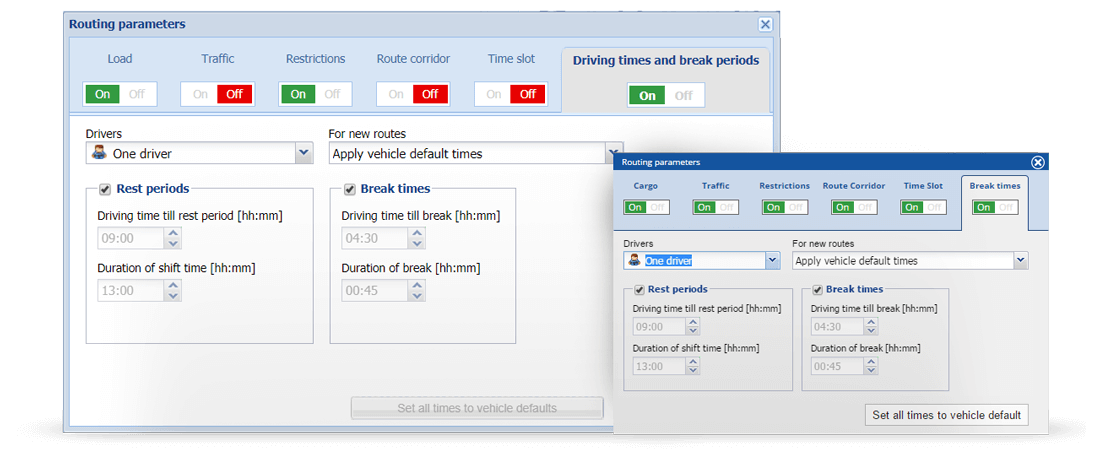 Create Your Own Success Story
Indigo.Design
Collaborative prototyping and remote usability testing for UX & usability professionals.
Learn More
Contact Us
Find out how we can help make your next project successful.
Contact Us