4 Reasons for a Digital Product Design Platform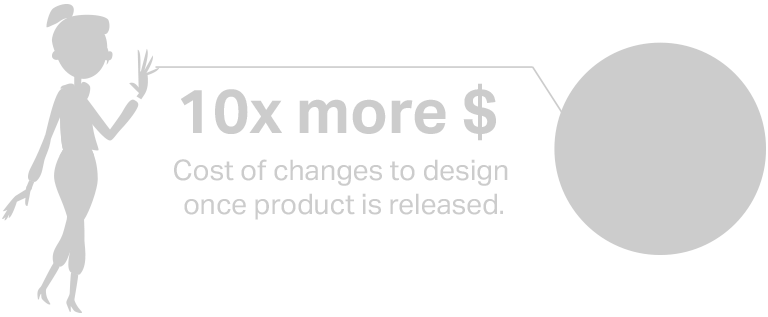 The New Whiteboard for Digital Product Teams
"Application leaders must understand the key features of digital product design platforms and deploy a tool to cover everything from screen design to code generation."Gartner, Technology Insight for Digital Product Design Platforms, Nov 24, 2020
Digital product design platforms have emerged as a core tool for digital product teams for the iterative design and development process, with capabilities including screen design, prototyping, collaboration with stakeholders, user testing and code generation. According to Gartner, in the era of remote work and distributed teams, real-time visual collaboration and co-editing are critical to innovation. Digital product design platforms are acting as the new whiteboard for the entire digital product team.
This paper will look at the 4 issues that teams usually face with digital product design:
Your tools do not work together
Starting new projects takes too much time
Teams productivity is low – no Rapid Application Development (RAD) tools
It takes too much time to update code or components from a design
It will also describe the recently released Indigo.Design App Builder, a new cloud-based WYSIWYG drag & drop tool that helps teams design and build complex business apps faster than ever before. App Builder is part of Indigo.Design, the world's only digital product design platform with a complete design-to-code solution.
Continue Reading
Fill out the form to continue reading.