Webinar: Beyond Responsive Design: The UX of Desktop to Web Migration
Event Description
When faced with the challenge of migrating a desktop application to a web-based environment, product teams often consider only the obvious technical challenges associated with a browser-based display. You need to go beyond responsive and provide the right functionality at the right time. Learn how to do just that in this webinar.
More about this event
About the presenter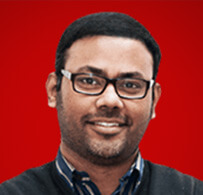 George Abraham
George Abraham is a prototyping process maven who believes that design fuses art and science to discover the right trade-offs. He holds a Ph.D. in Human-Computer interaction from Drexel University.