Webinar: Deliver Customized BI Experiences with the Reveal API
Event Description
Traditional BI solutions often have limitations, making creating a cohesive and tailored experience for end-users challenging.

This is where the Reveal API steps in to change the game.

Deliver custom experiences to your Embedded BI applications with Reveal's powerful API. Join us for an informative and interactive webinar and learn how to modernize and improve your BI experiences by leveraging the Reveal API to deliver custom visualizations, enhanced dashboard & visualization templates, and beautiful custom app experiences in a scalable, seamless BI platform.

The webinar will cover:
Introduction to the Reveal API & the Reveal DOM.
How to embed Reveal into your applications.
How to customize and create visualizations dynamically.
How to customize the look and feel of your dashboards within your apps.
You will leave this webinar with the knowledge to implement right away.
About the presenters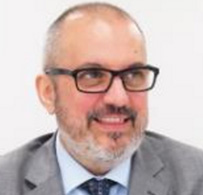 As the Sr. VP of Developer Tools at Infragistics, Jason Beres and his team spearhead the customer-driven, innovative features and functionality throughout all Infragistics' testing, developer and user experience products. Jason works directly with Infragistics customers around the globe to ensure that their needs are met through our products and roadmaps. He is a former Microsoft .NET MVP, and he is the author of several books on software development, covering topics like SQL Server, C#, Visual Basic, Rich Client and Web Development. Jason is a national and international conference speaker and keeps very active in the developer and UX community. You can follow Jason at @jasonberes on Twitter.
More about this event
Register for the webinar!