Webinar: Introduction to XAML (WPF) & Data Binding for Modernizing Desktop Applications
Event Description
NOTE: This webinar occurs at 11AM JST, February 27th, for members of our Japan & APAC-region audience.
Have you tried utilizing XAML or WPF for your desktop apps? Have you ever thought of the benefits these UI controls could have for your app development?
Daizen Ikehara, our Product Marketing Manager from Infragistics' Japan Office, will present the benefits of using XAML (WPF) in your LOB apps and why its important for developers to learn them. He will also showcase Infragistics' WPF UI controls and how to utilize them for maximized productivity.
In this webinar, you'll learn:
An overview of XAML technology and platform as of January 2018
The benefits of adopting XAML technology
Offerings from Infragistics' LOB WPF controls and tools
Next steps moving forward
This webinar is best for:
Windows Forms developers looking for the benefits on moving to XAML
Developers looking to get started on programming in XAML
Developers who would like to use Infragistics WPF UI controls
Technical Level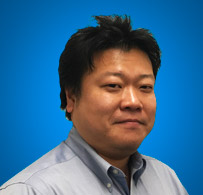 About the presenter
Daizen joined Infragistics Japan in 2007 as a .NET Developer. He leads marketing activities for Japan and the APAC region, evangelizing Infragistics products and UI technologies like XAML, HTML5/JavaScript to local developers.